Press release
June 21, 2012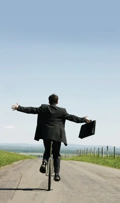 Every day, households and businesses alike are in some way faced with arduous headlines regarding rising energy prices in the UK.
Press release
June 13, 2012

Working smarter is the key to success in the modern world. The companies that get ahead are the ones that have the nous not just to spot opportunities but to take them.
Press release
May 18, 2012

We are all aware how important money is to all charities. Every penny counts and they want to put all cash they receive towards their cause. The last thing a charity wants to do is to waste vital finances on its energy budget. When they are fighting for something important they don't want to see their collecting bucket leaking crucial coins to the energy companies.
Press release
May 14, 2012

New franchise businesses are created by energetic entrepreneurs with a great idea and a burst of inspiration. Enterprising individuals up and down the country work hard to build these emerging franchise enterprises.
Press release
April 4, 2012

Every business in the UK has been tightening their already pinching belts as they navigate through these most testing of times. One of the largest outlays any enterprise has to make is towards its Business electricity and gas bills.