Image
Fasttyres logo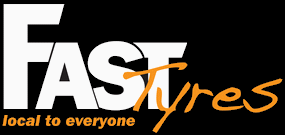 Download
File type: .gif
Size: 0.01 MB
Dimension: 135 x 285
Press release
September 30, 2011

As silly as it may seem with the recent spell of warm weather over the past few days, winter is fast approaching. The message from tyre retailer Fast Tyres is to prepare for a major change in riding conditions and a change from warm weather tyres to winter tyres that offer more grip and balance on wet and icy surfaces will be essential throughout the winter season.
Press release
August 30, 2011

When purchasing motorcycle tyres it is essential to choose the right type of motorcycle tyre to suit the conditions and surfaces you will be navigating. This will ensure increased performance and longevity of the tyres.
Press release
August 5, 2011

In the UK our weather and climate is notorious for being ever changing daily, sometimes hourly, this results in sometimes treacherous road conditions for bikers. For this reason motorcycle tyres have been a major safety and performance factor throughout the summer of 2011 so far.