Press release
May 1, 2009
Cutting waste and making sure every single pound spent on marketing gives a return is essential for small business survival at present. But not all marketing costs money. Here's the 'ultimate' free path to more profits.
Press release
April 2, 2009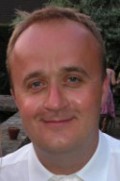 While world leaders meet to agree how to confront the worst Global financial crisis since the 1930's; small businesses struggling to make ends meet had better forget any ideas of a quick fix
Press release
April 1, 2009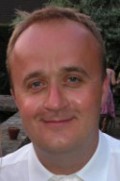 Figures released by Experian today, show High Street footfall fell by 1.7% last year. Some areas saw falls as high as 7%+. Many local towns are becoming 'ghost towns' with empty units and few shoppers. Here are 3 ways independent shop owners can beat the falling 'footfall'.
Press release
March 26, 2009
All across the country consumers are feeling the effects of recession, cutting back on 'non-essentials' and being much more selective about where they spend their money. For most small businesses this translates to lower sales, lower profits and a fight for survival. However, buying amongst the affluent demographic is still very strong – here're some tips on how to attract them.
Press release
February 11, 2009
We're knee deep in recession and attracting new customers and clients has never been more challenging for business owners. However, there is one little used 'trick' that can dramatically increase any businesses new client acquisition, fast.
Press release
January 27, 2009
Since the advent of mainstream internet and email direct mail has become less and less popular with small businesses. Seen as expensive, awkward and inefficient many businesses have 'put it to bed'. However, there are two unquestionable reasons why direct mail must be part of any businesses plans to beat recession.
Press release
January 23, 2009
The UK is expected to be announced as officially in recession today. Yet arguably, opportunity has never been greater for small business owners.
Press release
January 15, 2009
Hundreds of retail stores and independent business disappeared in '08, thousands will die this year. The bloodbath will continue. And why is this good news?
Press release
January 13, 2009
According to the British Chamber of Commerce the end of 2008 was much worse than even they expected for businesses and 2009 is set to get worse. Businesses owners must take it on themselves to beat recession. Marketing expert Henry Baker is offering free advice to help them.
Press release
January 8, 2009
Small businesses must become stronger just to survive 2009. There is real truth behind the time-honoured business dictum "Grow or Die". The question is; how can small businesses grow in a recession economy rife with bankruptcy from large companies to small? Here's one opportunity not to be missed.
Press release
January 7, 2009
There was a time when coffee was coffee. Ice cream was ice cream. A phone was a phone. Even a pair of shoes was just well, a pair of shoes. Anyone private dentist looking to prosper during recession should pay close attention to this trend.
Press release
January 7, 2009
All across the country beauty salons, spas and hairdressers are being hit hard by recession. Many will fail over the next year. Astonishingly very few know about, let alone tap into the 60 year olds 'secret' which means the beauty industry is the best place to be in recession.