Press release
December 4, 2012

Costa Calida Golf Tours The Home of Sunshine Golf are delighted to bring you news of an exclusive offer for golfers this December to play at the very highly regarded Las Colinas Golf & Country Club.
Press release
November 28, 2012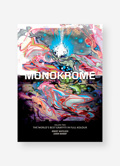 Thursday 6th December 2012 sees the book launch of the highly anticipated follow up to the critically acclaimed and worldwide recognised graffiti art publication Monokrome; Monokrome 2.
Press release
November 6, 2012
Leading private student letting agency Lufbralets have urged students looking to secure new Loughborough University accommodation to get in touch as soon as possible as the winter term enters the busiest months of the student calender.
Press release
November 5, 2012
This Thursday sees a meeting between MPs and key government figures to discuss the regulation of claims management companies could re-shape the industry.
Press release
November 5, 2012

The winter sports season is upon us, there is no better time than now to start to think about and purchase essential safety and performance accessories such as ski and snowboard eyewear.
Press release
September 14, 2012

Night driving glasses with yellow lenses have been the subject of many debates between industry "experts". Many media reports have deemed them as dangerous, whilst wearers of night driving glasses speak with glowing reference about their benefits.
Press release
April 7, 2012

How2Media have launched their new company website which showcases a whole host of essential digital marketing services.
Press release
February 8, 2012

Digital marketing agency How2Media Ltd are to launch their new website in March 2012 to tie in with their one year anniversary celebrations.
Press release
October 19, 2011

Leading social media voice for the interior industry, Interior Design Trends have named The Sourcebook Direct as their top choice for kitchen components and kitchen doors out of a wide array of dsitributors.
Press release
October 3, 2011

It is in the news, it is in people's daily discussions and it is reflected by low levels of consumer spending; unemployment in the UK is at an extremely high rate, How2Media Ltd owner Gary Kay believes the internet could be the solution to this growing problem.
Press release
September 26, 2011
The men have been reported to have been arrested and held in Kenya on suspicion of terrorist activities are reportedly linked to Intelligere, a international branch of British based investigation agency XFor.
Press release
August 11, 2011

Burnley based full service digital agency How2Media Ltd have announced immediate company expansion plans and a new office premises to tie in with their rapid expansion over the past 6 months.