Press release
June 28, 2022
Hernin2022
Official Driver / VIP Shuttle Service provider
With Ejner Hessel A / S as "Official Driver / VIP Shuttle Service provider" for Herning2022, first-class Shuttle Service is being offered to Herning2022's sponsors, partners, and VIPs through 25 exclusive plug-in hybrid cars.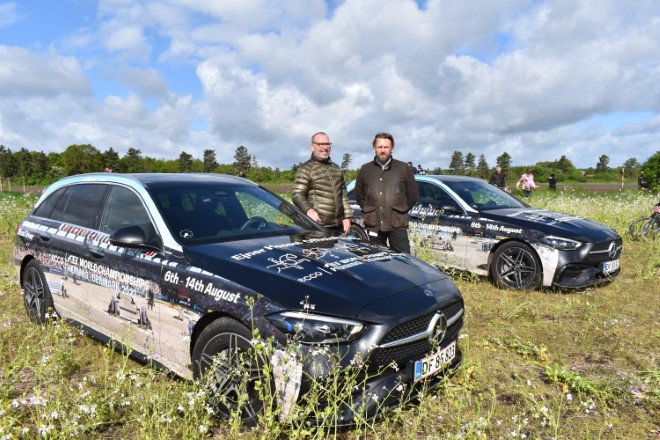 A key collaboration between Ejner Hessel A/S and Herning2022 means that the Organisers can offer shuttle services to and from the official hotels to riders, officials, sponsors, partners, and official guests. Through this major partnership, Ejner Hessel A/S will provide 25 exclusive plug-in hybrid cars.
"Ejner Hessel has a large fleet of luxury cars, and with the SUV models we are made available, we ensure that our guests are transported safely and comfortably to and from the venue," said Casper Cassøe, who together with Jens Trabjerg is behind the running of the FEI World Championships Herning from 6 - 14 August.
The cars will be driven by skilled, experienced drivers in Herning2022's shuttle team and will depart from the main entrance at EquiPark.
The collaboration with Ejner Hessel A/S also means that they make cars available for material transport in and out of the three stadiums: Stutteri Ask Stadion, Jyske Bank Boxen, and the BB Horse Arena.
"This is the first time we are working with Ejner Hessel, apart from a minor collaboration around the FEI World Cup TM in October last year, and we have experience of their professionalism and commitment. And since Hessel has a branch in Herning, it further facilitates collaboration. It is a large organisation that has gone wholeheartedly and actively into the collaboration," says Casper Cassøe.
He and Jens Trabjerg enjoy driving many pleasant kilometers in the two Mercedes provided by Ejner Hessel A/S.
Pleased with the collaboration
Ejner Hessel A/S is among Denmark's largest private car dealers with more than 25 branches around the country. Since 1987, they have been dealers in Mercedes-Benz passenger cars, and sales manager Allan Munk is pleased they have succeeded in entering into the collaboration with Herning2022.
"We are experiencing enormous interest in and growth in sales of Mercedes electric and hybrid cars in all our departments. And we know that it will be the future for our customers, which is why we saw it as a really good opportunity to have our very fine model program shown to a wide range of interesting people. The vast majority of all traffic during Herning2022 will be able to take place 100 percent electrically, which just proves how far the technology has reached for electric cars."
"During the entire event, visitors will be able to see the many Mercedes-Benz models around the roads in most of Denmark, where the many riders have to be transported to and from hotels and airports."
Public transportation
The public can easily get from Herning city and the station to the World Championship area. There will be shuttle buses running every 40 minutes throughout the day. The service starts 60 minutes before the first class and the last departure to Herning city will be 30 - 60 minutes after the last class. The bus is free. If you choose to come by bus or train to Herning, you can get help to plan your trip via reiseplanen.dk
To the editor:
Remember media ACCREDITATION CLOSES 30 JUNE 2022.For more information: Media accreditation | Herning 2022
Subjects
---
Hernin2022
Official Driver / VIP Shuttle Service provider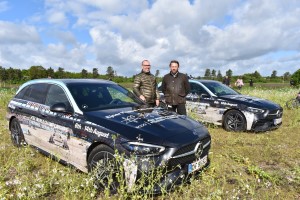 Jens Trabjerg CEO Sport and Casper Cassøe CEO Operations (right). Photo: Herning2022
Download | 10.5 MB | 4000 x 6000 | .JPG
Zip and download all files