Press release
May 11, 2022
Herning2022
Sustainability
When the equestrian world meets in Denmark for the FEI World Championships in August, it'll be a first on many levels. Not only will it be the biggest equestrian event ever hosted in Denmark, but Herning2022 has also turned the approach to sustainability upside down. Instead of apologising for the CO2 emissions that such an event unavoidably will emit, the focus is on putting a positive imprint on the world to inspire other events.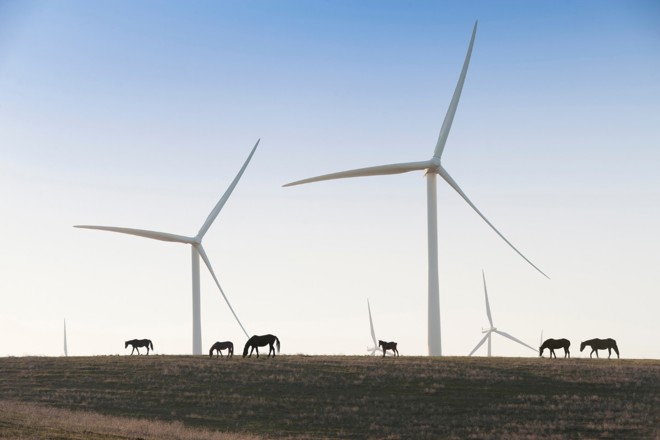 The fact that Denmark has at all been awarded the World Championships for four of the equestrian disciplines is an achievement, as many other much larger countries applied for the honor of hosting. But an ambition for a more sustainable approach to the World Championships helped to decide the choice in Danish favor.
This means that the Organisers and partners behind the FEI World Championships Herning - Denmark 2022 have set a towering level of ambition when it comes to developing the event's sustainable profile.
- We have simply turned it upside down in relation to how most people approach the work with sustainability. Instead of just looking for where we can do it "less bad" environmentally, we look for where we can do "more good". We want to create lasting positive impacts. We have made a calculation for the amount of CO2 that the World Championships will emit, so we had a starting point, says Jens Trabjerg, one of the Organisers and continues:
- Our approach is that we seek to make positive contributions wherever we can. Hopefully we can help inspire participants, the audience and the press and get people to take greater responsibility for our planet.
An inspiration
Sport Event Denmark is present when large, international championships are to be held in Denmark, and they are a partner at the event. The organisation has a great focus on green development:
- Sport Event Denmark will, together with Federations and host cities, show how we in Denmark can take the lead and host international sporting events and at the same time push for green development. The World Championships in equestrian sports is a long stride ahead in many respects, and we use this event as an example for inspiration for other event organisers, says Lars Lundov, director, Sport Event Denmark.
A special mindset
The high ambitions for the new approach to sustainability have created a very special mindset in the entire Herning2022 organisation. The employees, who work every day to first and foremost create a fantastic equestrian show, always have sustainability in mind. The Organisers have decades of experience in equestrian sports and in arranging championships, and it is a new challenge for them to "think green".
But within the equine world, the ambition to contribute positively has become more and more clear.
It is estimated that the World Championships will emit around 4,000 tons of CO2, not including transport from participants and guests, and by choosing green solutions whenever possible and buying off setting credits, the event will be CO2-neutral. In addition, 20 hectares of forest are planted in collaboration with Herning Municipality: VM-Skoven, which during this century will bind approx. 12,000 tons of CO2.
- The Organisers' special focus on sustainability fits very well with Herning Municipality's strategy to create responsible development and growth for the benefit of a richer nature, a cleaner environment and to reduce the climate impact. I am very happy about the positive legacy that the World Championchips will leave in Herning Municipality in the form of the forest. VM-Skoven will give the municipality's citizens many new and beautiful nature experiences, says Mayor Dorte West from Herning Municipality.
Three overarching principles
Jasper Steinhausen is responsible for the sustainable efforts and the calculations. The effort is based on three general principles (see fact box). He explains:
- We focus on how we can create lasting positive impacts even though an event like this is temporary by nature. We will use Herning2022 to engage our participants, guests, and the community around us to make better choices, so that together we make the world better in the future. Specifically, we have, for example, collaborated with MCH Exhibition Herning on waste management and sorting as well as catering, which future events will benefit from, Jasper Steinhausen says.
- The second principle is to think circular. We will buy recycled solutions whenever possible and make sure that products and materials are re-used after the event. We will rent or borrow instead of buying new.
The third principle is to integrate sustainability in the dialogue with the many suppliers that a large event such as Herning2022 requires.
- Sustainability is a natural part of our dialogue with partners and suppliers, so together we raise the bar.
Jasper Steinhausen also acknowledges that there will be areas where Herning2022 will be challenged.
- It may be due to unavoidable requirements for equestrian competitions at this level, what is available, qualities, finances and what is doable in time before the World Championships kick off in August. But we will, as much as possible, go for a solution that considers the environment, quality, deliveries, and the overall economy.
Before, during and after
When 200,000 spectators, 1,100 media people and approx. 200 million TV viewers in August 2022 turn their attention towards Herning and Denmark, they will not only get to see one of the world's biggest sporting events - they will also be inspired to think new thoughts and maybe create new habits. There will, for example, be sustainable merchandise, clothes for volunteers etc.
The judges will sit in the judges' towers of recycled wood, and Denmark will be promoted as a green nation on Solution Square, an area dedicated to Danish environmental technology and circular initiatives.
- And after the world championships, the VM-Skoven will be a green and lasting legacy for Herning2022. It's a green way to say thank you, and our goal is to move people and make the world better after Herning2022, says Jens Trabjerg.
Facts about Herning2022
FEI World Championships Herning - Denmark 2022 will be held from 6 to 14 August 2022.
There will be competitions in four disciplines: Dressage, Jumping, Para Dressage and Vaulting.
The Organising Committee behind the Championships in addition to VM Herning 2022 ApS, are also the public partners, Sport Event Denmark, Herning Municipality and Dansk Ride Forbund (Danish Riding Association).
Ambition
Herning2022 will create a new benchmark for sustainability at major sporting events.
3 principles of sustainability
Seek positive ripple effects
Think circular
Engage all suppliers in a dialogue on sustainability.
Examples of initiatives
Easily accessible off-setting solutions for the participants of these World Championships, and as inspiration for future sport events
Collaboration with MCH Exhibition Herning on waste management and sorting (10 fractions) and catering
Base materials half rented, and half produced for the purpose. The new one will be used for many years to come at local riding facilities.
Judge towers are made of recycled wood in collaboration with local production schools and are guaranteed an after-life locally.
VM-Skoven as a permanent legacy for Herning2022.
Contact persons
Jens Trabjerg +45 40 25 49 86
Subjects
---
Herning2022
Sustainability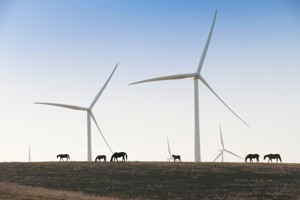 Download | 0.09 MB | 800 x 1200 | .jpg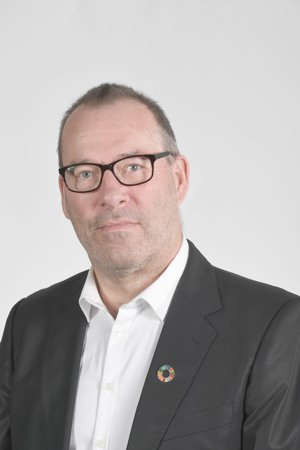 Jens Trabjerg. Photo: Herning2022
Download | 9.81 MB | 5568 x 3712 | .jpg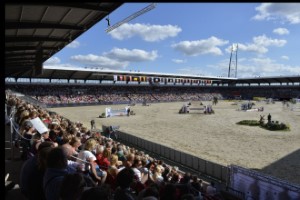 Stutteri Ask Stadium at FEI World Championships Herning2022.Photo: Herning2022/Ridehesten
Download | 1.79 MB | 3280 x 4928 | .JPG
Zip and download all files