Pressmeddelande
september 17, 2020
The Olympic Gold Medalist and Danish Swim Star Pernille Blume enters a partnership with the sports brand DANISH ENDURANCE for the launch of a new collection of women's lingerie. Read more in the press release in attachment.
Pressmeddelande
augusti 9, 2013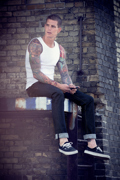 Med det nya konceptet Denim Journey vill Solid svinga sig mot nya höjder i sin strävan att bli ett av Danmarks och Europas ledande jeansmärken. Mannen som ska ge Solid en skjuts mot toppen i både Danmark och Europa heter Agger. Daniel Agger. Den danske landslagskaptenen och försvarsklippan i legendariska Liverpool är Solids nya frontfigur, och samarbetet är både logiskt och en enorm framgång, berättar Peter Mazur. Han är vd för CNS Group, som står bakom Solid.
Pressmeddelande
april 27, 2011

Nya former och fräcka färger åt båda könen
Pressmeddelande
april 5, 2011

Vårens hit
Pressmeddelande
oktober 28, 2009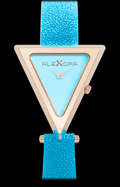 The traditional Swiss watchmaker AleXora dedicates its brand new "Power of Love" collection to the fashionable ladies. The premium watch brand AleXora is launching the 80s back in the world of watches: stylish triangular watches with sex appeal.
Pressmeddelande
november 2, 2008

The expansion of Claire de Lune Chandelier products now includes jewellery
Pressmeddelande
januari 28, 2008
Slut med klämmande gummiband, skor som trillar av eller helt enkelt inte värmer!