Pressmeddelande
juni 19, 2009
Lifestyle
The Danish model Barbara Zatler has finally made her mark in the international model world as she has just signed contract with Playboy magazine as Playmate. It is ages ago since Denmark last had a model with the title Playmate.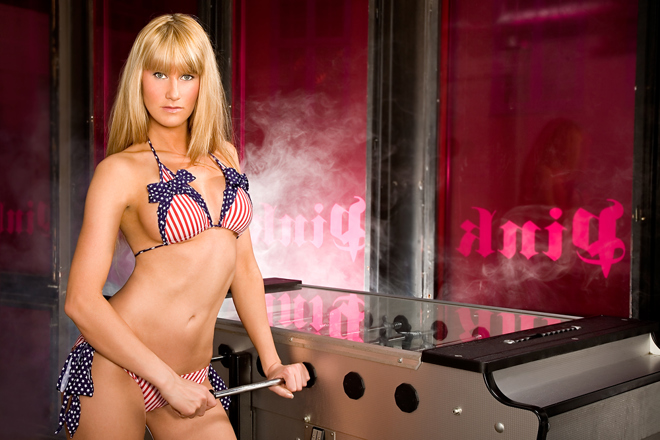 She's here, Denmark's Playboy model! Barbara Darinka Zatler is the new Danish glamour model! But as the name reveals she's not all Dane but has roots in Slovenia, Italy and Serbia. She is born a raised in Denmark. July 19th she will pack her bags and then she's off to Slovenia to do the photo shoot for Playboy Slovenia.
She now brings Denmark back on track when it comes to exposure of Danish models in Playboy - it's now more than 20 years ago Denmark could boast of having a Playmate in Playboy.
Barbara Zatler is now among the four models that Denmark has delivered as Playboy Playmates and it's also understandable why Playboy has shown its interest in her.
The 28 year old Half Dane is born and raised in the Danish city Aarhus, but now lives in the capital city, Copenhagen. Her plans are to move to Sweden this summer.
Barbara Zatler has over the past few years gained increasing popularity outside the Danish borders and has been in magazines as Starstyle Greece, FHM Turkey, Masculine France, Maxim Greece, ZOO UK and many more.
Ämnen
---
Lifestyle