Press release
januar 23, 2014
Stockholm furniture fair
Designmøbler
Rotting
Sika-design
Arne Jacobsen
Rattan
Arne Jacobsens første møbeldesign var en stol i rotting, som ble presentert for første gang i 1925 i Paris på Art-Deco Fair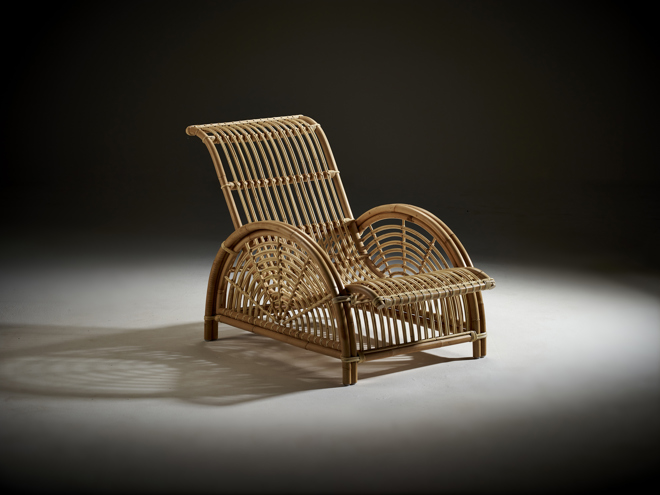 Sika-Design har skapt kolleksjonen ICONS som er møbler i rotting designet av kjente møbeldesignere, som for eksempel Nanna Ditzel og Viggo Boesen. På neste ukes møbelmesse i Stockholm presenterer Sika-Design stolen "Paris" som er designet av Arne Jacobsen tilbake i 1925. Etter eksamen fra Kunstakademiet i København i 1927, inngikk Arne Jacobsen et samarbeid med Flemming Lassen. De to arkitektene fikk sitt store gjennombrudd i den funksjonalistiske arkitekturen da de i 1929 designede "House of the future" for Academic Society of Architects Bygg og Bolig Exhibition. Stolen "Paris" var del av interiøret i "House of the future" og stolen passer godt med dagens trend med miljøvennlige møbler i rotting.
Sika-Design udstiller "ICONS" på Stockholm Furniture Fair
HALL B - Stand B02:11
Om Sika-Design
Sika-Design har siden 50-tallet spesialisert seg på produksjon og salg av kurvmøbler i høy kvalitet. Louise og Knud Andreasen er 3. og 2. generasjon i familievirksomheden, og de er begge aktive i salg, markedsføring og produktutvikling.
Subjects
---
Stockholm furniture fair
Designmøbler
Rotting
Sika-design
Arne Jacobsen
Rattan