Press release
september 2, 2008
Lifestyle
– Four new products have been added to the ACCENT range. These include our classic Chandelier Acrylic now as a standing lamp, jewelry, and furniture (a table, and a room divider). All to be shown in Paris, at Maison et Objet, September 5-9.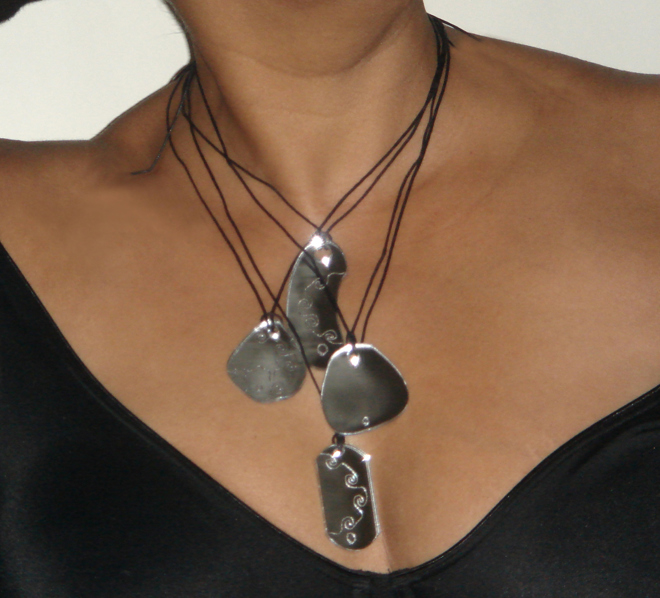 Chandelier TABLE, a simple side table with the trademark pattern engraved in acrylic. A table so sheer it appears to be almost there.
Room Divider - a pack of 39 multi-functional pieces - connected together to form a stylish room divider - some of the other uses we have found: mousepads, fans, picnic plates.
Claire de Lune ® Chandelier acrylic, in black, on a tripod stand, designed with contemporary interiors in mind and made with modern materials, the lamp is now available on a stand with an option of a bulb shield, allowing the æsthetic possibility to use low-energy bulbs.
Providing ambient light, but with an adaptable quality making it suited to most interior styles, from settings in the home to larger interiors, providing atmospheric backdrops for restaurants, boutiques, hotels or stylish bars. Claire de Lune ® Chandelier with its sculptural assets- adds a new dimension to its original function. The chandeliers have always been packaged in a specially designed eco-friendly reusable bag, that can be used many times over as a shopper, beach bag, gym bag. Bag shown here is a new and bigger model.
Clairely Jewelry
New to the ACCENT product range - body accents called - Clairely.
The first collection, unmistakably inspired by the Chandelier collection of lighting and mirrors - begins with a collection of pieces to be worn around the neck. Necklaces in 5 shapes, for both sexes. (To be followed by pieces for the arm as well as fingers.)
Subjects
---
Lifestyle