Press release
juni 18, 2015
New owners and a fresh injection of capital enable DAN-doors to exploit growth potential and expand the business on both domestic and foreign markets.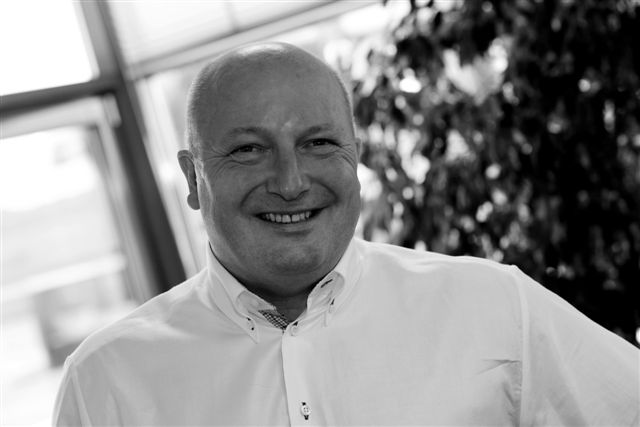 Some companies are still grappling with the after-effects of the Financial Crisis, whilst others are moving cautiously forward on local export markets. And then there are companies like DAN-doors, which have used hard times to consolidate their grip on core competences, and are now ready to scale up for the future.
The company specialises in door and access solutions for the industrial sector that conform to special requirements for energy-savings, hygiene, durability and operation.
Ivan Hansen took over as CEO and major shareholder of DAN-doors in 2012, just before the Financial Crisis began to ease off, and it was time to take stock. Over the next couple of years, DAN-doors underwent total revitalisation at all levels, from product development and workforce renewal, to investment in a new communications and directional strategy designed to promote DAN-doors' approach to quality and unique consultancy service.
In other words, a total turn-around aimed at making the company an attractive investment with potential for growth on the global market.
The culmination of all the hard work has now been reached, with new owners and the financial resources for growth internationally and in new market segments.
The new owners - Nils Nygaard and Erling Boller – have previously taken over similar companies with success, and have the experience necessary to help niche businesses fulfil strong growth potential. Nygaard was the majority shareholder and Managing Director of Silcon A/S in Kolding from 1979 – 1998 when the business was sold to American company APC. Nygaard then joined forces with Boller to acquire Nitodan A/S in Haderslev, sold in 2006. Boller was the former Managing Director of Silcon subsidiary Guto AG in Switzerland for many years, and had worked closely with Nygaard as a result. They bring considerable experience and capital to DAN-doors.
"DAN-doors has the opportunity to develop massively over the next few years," states CEO Ivan Hansen. "We've gone through a process of internal development that moved us from being a metalworking business to becoming a knowledge enterprise. Aspects such as product development of intelligent solutions and unique consultancy are the proof that we're going in the right direction."
The transition from manufacturing products to developing solutions arises from DAN-doors' ability to customise solutions for industrial buildings for the food, pharmaceutical and retail industries. The next step was logically developing solutions for unique situations and requirements, and to staying abreast of market needs.
"We already have an excellent reputation for our niche products within fire doors and sectional doors for the food industry, but we recognised that there was far more untapped potential. New global projects and working closely with contractors enables us to widen our niche considerably," says Hansen. "The days are gone when new industrial buildings were a success only if the budget was kept to the minimum – there's far more focus now on buildings in which door solutions are part of production, and act as a means of optimising the customers' operations. The products prioritised now last much longer than standard products, and protect the environment by saving resources, energy and having a very high degree of recycling potential. In other words, products that offer overall benefits in terms of cost, resources and impact on the environment. That's where we fit perfectly in, because of our stainless steel products with a service life of 25 years," adds Hansen. "That was a realisation that paved the way for our product development and solution focus moving forwards."
It's also a realisation shared by Nygaard and Boller. "We have noted DAN-doors' prioritisation of finding and developing USPs and core competences. The company has undergone a process that has strengthened its strategic profile and formed the foundation for professional project sales," states Boller.
"The best thing you can invest in is a sound business," adds Nygaard. "And DAN-doors has been able to prove that it can develop."
There is considerable potential for export, and Boller already has intimate knowledge of the Swiss and German markets from his experience as group CEO of an international Swiss-based corporation.
A world of opportunity awaits DAN-doors. The sales force has been considerably expanded and the company's unique ability to provide consultancy has been packaged for worldwide deployment. In macro-economic terms, there is vast potential in middle class expansion in former developing countries. A demographic that will mean increased demand for quality food products, causing the food industry to explode on new markets. "That's just one of the areas in which DAN-doors is a leader in terms of consultancy and expertise," says Boller – and with the new form of joint project work with leading architects and contractors, DAN-doors is on the threshold of a new era for which the door – in its most literal sense – is wide open.