Press release
July 16, 2019
Got bush? If so, the Biomass Technology Expo 2019 is an event not to be missed! If you are a farmer, business, corporate, or entrepreneur interested in the unlimited economic opportunity of woody biomass, then this expo is for you!
Press release
July 10, 2019
Did you know that only 1% of Namibia's standing encroacher bush biomass resource could be used to produce 900 Megawatt (MW) of renewable electricity? Not only is that enough to meet the country's 650 MW peak electricity demand, but there would even be some power left over to supply the southern African power pool with, and earn some extra spending money along the way.
Press release
June 19, 2019

Namibia is currently facing an uphill economic battle, having recently slipped into a recession, coupled with a staggering unemployment rate of over 30%, which is exacerbated further still by low international commodity prices, affecting some of our largest national income earners from the mining sector.
Press release
February 1, 2019

The millions of tons of electronic waste that the developed countries dump in other countries must be controlled, says the UN in a new report.
Press release
January 11, 2019

Times are changing in Namibia - recycling rates of electronic waste are increasing and 2018 was the best year so far.
Press release
October 10, 2018

According to WHO, waste electronics (e-waste / WEEE) are polluting drinking water and harming ecosystems around the world when e-waste a improperly handled.
Press release
July 17, 2018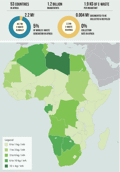 Certainly not! NamiGreen, an electronic waste management company ensure safe disposal of e-waste in Africa
Press release
July 17, 2018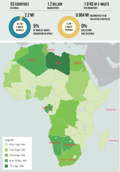 E-waste statistics from the UN, ITU and ISWA tells that the relatively high living standards in Namibia is the main explaining factor for the high amounts of e-waste generated per inhabitant in Namibia
Press release
July 16, 2018
NamiGreen responsibly recycles e-waste in Africa for companies in US and Europe
Press release
July 10, 2018

Toxic Electronic Waste should not go to landfills and toxic dumps
Press release
June 29, 2018
NamiGreen, an electronics waste (e-waste) company in Namibia founded in 2017, with the aim of creating local jobs, while doing something good for the environment is ramping up efforts to rid Namibia of it's e-waste.