Press release
February 1, 2019

The millions of tons of electronic waste that the developed countries dump in other countries must be controlled, says the UN in a new report.
Press release
January 11, 2019

Times are changing in Namibia - recycling rates of electronic waste are increasing and 2018 was the best year so far.
Press release
October 10, 2018

According to WHO, waste electronics (e-waste / WEEE) are polluting drinking water and harming ecosystems around the world when e-waste a improperly handled.
Press release
July 17, 2018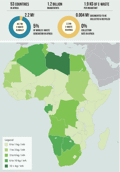 Certainly not! NamiGreen, an electronic waste management company ensure safe disposal of e-waste in Africa
Press release
July 17, 2018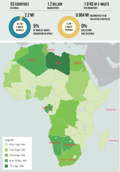 E-waste statistics from the UN, ITU and ISWA tells that the relatively high living standards in Namibia is the main explaining factor for the high amounts of e-waste generated per inhabitant in Namibia
Press release
August 7, 2009
Smart Grid Conference Captured Market Attention
Press release
March 25, 2009
The Largest and Most Significant ICT & Electronics Events in Vietnam
Press release
September 17, 2008
LinTronic permet d'utiliser les télécommandes Beo4 et Beo5 de Bang&Olufsen pour commander des appareils autres que B&O : serveurs média et son, appareils audio/vidéo, lampes, rideaux, porte de garage, ordinateur, etc.
Press release
May 7, 2008
The Perfect Platform for Establishing and Expanding Business in the Blooming Vietnam ICT / Electronics Market