Press release
October 14, 2020

Countries all over the world are celebrating International E-waste Day and Namibia too.
Press release
February 13, 2020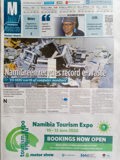 Republikein, Namibian Sun and Allgemeine Zeitung helps spread the word about e-waste.
Press release
November 15, 2019

Republikein and Namibian Sun are putting a focus on recycling e-waste with its latest piece on NamiGreen.
Press release
August 28, 2019
NamiGreen was recently featured in NBC Namibia to explain how e-waste is processed at our Windhoek facility.
Press release
July 4, 2019

Too often companies and individuals throw out their used and empty printer cartridges for inkjet printers and laser printers. That's bad - both for the environment for but also money-wise.
Press release
February 1, 2019

The millions of tons of electronic waste that the developed countries dump in other countries must be controlled, says the UN in a new report.
Press release
January 11, 2019

Times are changing in Namibia - recycling rates of electronic waste are increasing and 2018 was the best year so far.
Press release
October 10, 2018

According to WHO, waste electronics (e-waste / WEEE) are polluting drinking water and harming ecosystems around the world when e-waste a improperly handled.
Press release
July 17, 2018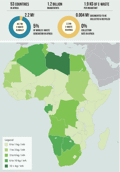 Certainly not! NamiGreen, an electronic waste management company ensure safe disposal of e-waste in Africa
Press release
July 17, 2018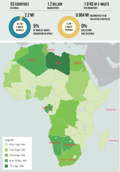 E-waste statistics from the UN, ITU and ISWA tells that the relatively high living standards in Namibia is the main explaining factor for the high amounts of e-waste generated per inhabitant in Namibia
Press release
July 16, 2018
NamiGreen responsibly recycles e-waste in Africa for companies in US and Europe
Press release
July 4, 2018
Electronic waste, e-waste, mamagement in Namibia