Press release
February 1, 2019

The millions of tons of electronic waste that the developed countries dump in other countries must be controlled, says the UN in a new report.
Press release
January 11, 2019

Times are changing in Namibia - recycling rates of electronic waste are increasing and 2018 was the best year so far.
Press release
October 10, 2018

According to WHO, waste electronics (e-waste / WEEE) are polluting drinking water and harming ecosystems around the world when e-waste a improperly handled.
Press release
July 17, 2018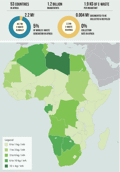 Certainly not! NamiGreen, an electronic waste management company ensure safe disposal of e-waste in Africa
Press release
July 17, 2018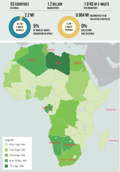 E-waste statistics from the UN, ITU and ISWA tells that the relatively high living standards in Namibia is the main explaining factor for the high amounts of e-waste generated per inhabitant in Namibia
Press release
July 10, 2018

Toxic Electronic Waste should not go to landfills and toxic dumps
Press release
July 4, 2018
Electronic waste, e-waste, mamagement in Namibia
Press release
June 29, 2018
NamiGreen, an electronics waste (e-waste) company in Namibia founded in 2017, with the aim of creating local jobs, while doing something good for the environment is ramping up efforts to rid Namibia of it's e-waste.