Press release
August 25, 2016
Mba
Executive
Career
Training
Leader
Competence
Learning
Study
Programme
Business
Management
Leadership
Online
CEO
In the UAE's growth strategy for 2021, one of the eye-catching visions is the wish to become a top 25 country when it comes to gender equality. Studies from early 2016 show that women only occupy 43% of the total workforce in UAE. http://www.khaleejtimes.com/nation/government/uae-to-review-maternity-law-activate-gender-balance-index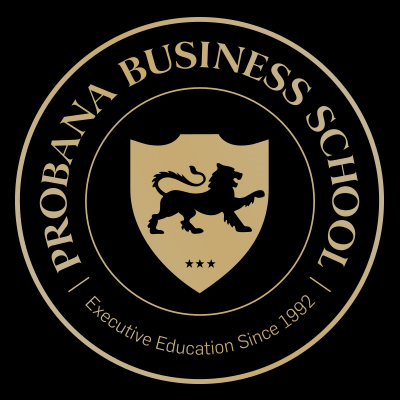 To encourage more women to choose the career path, and fulfil the 2021 goal, The Gender Balance Council has established a committee with the purpose of reviewing the law and to activate the Gender Balance Index across numerous sectors. Shaikha Manal strongly believes that the construction of the committee reflects UAE's vision of solidifying the role of women across all sectors and ensuring their participation in the economic growth and development for the country.
"We are working to activate the 'Gender Balance Index' across various sectors to enhance the role of women, and promote gender equality through encouraging female participation. In the next phase, the UAE Gender Balance Council will take the necessary steps to ensure that men and women have equal opportunities to participate in the sustainable development of the UAE and to achieve the country's vision in terms of gender balance on a local, regional and global level,"
Shaikha Manal states in an interview with Khaleej Times.
Within the last decade UAE has made a great leap towards achieving their 2021 gender equality goal. Women are now more than ever conquering the labour market and studying at universities side by side and on the same terms as men. Experience tells us how important women are, alongside men, in an organisation. The combination of soft and hard values is crucial for succeeding as a company. Probana Business School's Mini MBA combines both soft values in shape of HR and psychology and hard values in shape of business strategy and development. The Mini MBA hereby creates a foundation for competence development as employee or executive. The Mini MBA addresses both men and women and helps you solidify your competences.
Upon completion of the Mini MBA, course participants will be given the title of Certificate Business Administration - a Certificate highly sought-after by many international organisations. Knowledge is power and the way to success for any business woman or man - sign up for the Mini MBA - Executive management education at www.probana.ae or email [email protected] for additional information on how we contribute to the growth strategy of the UAE.
Subjects
---
Mba
Executive
Career
Training
Leader
Competence
Learning
Study
Programme
Business
Management
Leadership
Online
CEO