Press release
January 7, 2014
Blended-learning
Mini MBA
Online education
Scandinavian Business School
One of the leading international business schools, Scandinavian Business School, has set a new standard for higher education.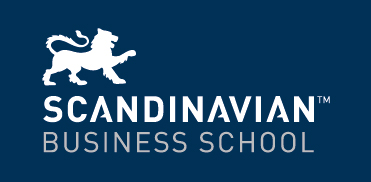 The school, that has delivered cutting-edge executive development courses for two decades, has specialized in innovative and high-quality e-learning courses accessible to working executives from around the globe. With the philosophy to enable busy business leaders to access flexible top quality career training courses, Scandinavian Business School is now harvesting the success of its online Mini MBA.
New way of learning
In today's competitive business environment the necessity and value of continuing education has shown its importance, but a challenging and time-consuming work life can be an impediment. Scandinavian Business School has been the frontrunner in innovating online executive training programmes that allow business leaders the freedom and flexibility to access coursework and live class sessions anytime, anywhere - something that has been met with great favour by the students. The result today is more than 1200 students studying every day, and a pioneering reputation of the school that attracts students, experts and partners from all around the world.
An international Mini MBA
The school's Mini MBA has in particular experienced great popularity - The Mini MBA is an intensive 3 month format, approximately 4-5 hours study per week online. Through e-learning, case studies, lectures online and problem-solving exercises, Scandinavian Business School have succeeded in delivering an international, flexible and pioneering online education that provides the student with a framework of knowledge for making informed business decisions on issues affecting organizations today.
Scandinavian Business School's innovative e-learning education has already enabled many business leaders to improve their competences through top-quality continuing education, and taken international education to a new high. Learn more at the website www.scandinaviabusinessschool.com
Subjects
---
Blended-learning
Mini MBA
Online education
Scandinavian Business School