Press release
July 17, 2014
Board game
Free Game
IOS Game
Crabbians
Help Norah to shake monotonous life of Crabbian Islands by lining up at least four sheep in a row on the field before the Crabs manage to do the same. Find out how far you can bring the party to the Crabbians.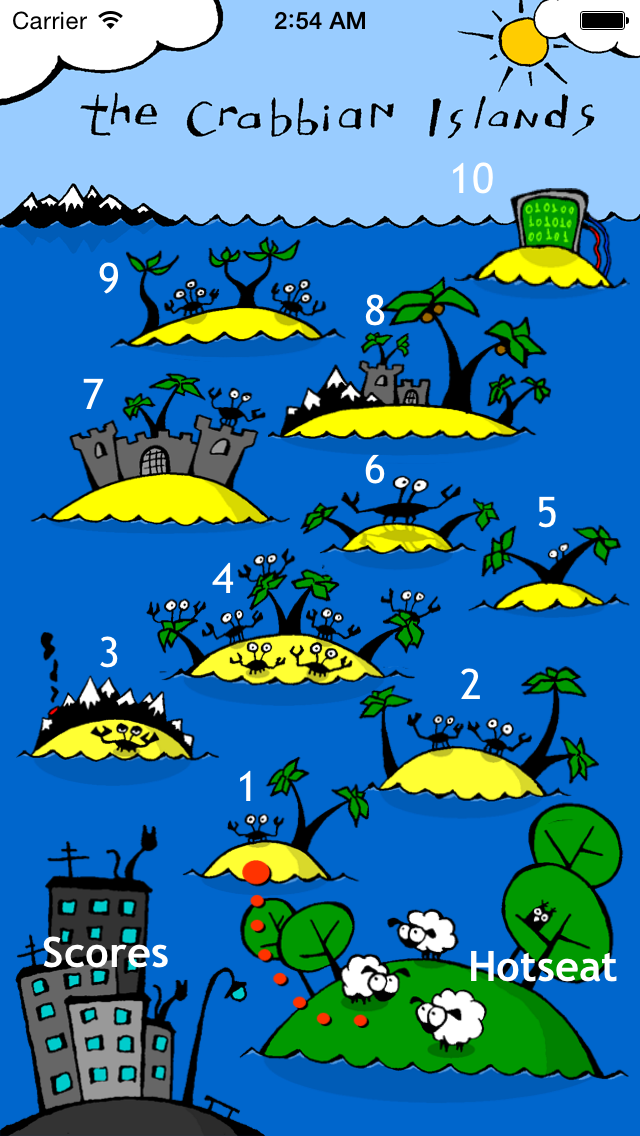 July, Riga, Latvia – a new board game featuring adventures of the sheep by the name Norah (from "2048 Sheep" game) is about to be released in the appstore in following week. "Crabbians" is a free game available to download for iPhones with iOS 7.0 and later, which besides challenging your logical skills provides with visual and audio pleasure, different difficulty levels, ability to undo the previous move, opportunity to play 'hotseat' with your friend and, of course, the leaderboard.
This time Norah's adventures began from its desire to enjoy some sunny weather, swim in the warm ocean water and have a summer-long fun. However, the Crabbian Islands, where the Sheep arrived, turned out to be rather still and calm. Local inhabitants – Crabs – were stuck in a routine and forgot how to have fun and enjoy their lifes. So, Norah decided to remind those creatures what it means to be cheerful and invented the game that infects others with joy.
To affect the whole Crabbians, the Sheep has to outplay inhabitants of 10 small islands, who are different hand-drawn characters of Crabs, e.g. Crab the Admiral and a brave Knight, mafiosi Al Crabbone and the Alien Crabs, etc. When released, try out the game and maybe you will be the first one to cheer up the wittiest Super Crabuter on the 10th level.
Subjects
---
Board game
Free Game
IOS Game
Crabbians