Press release
July 18, 2014
Free Game
IOS Game
Crabbians
Logical game
Board game
Help Norah to destroy Supper Crabbuter and return wild fun to the Crabbian Islands.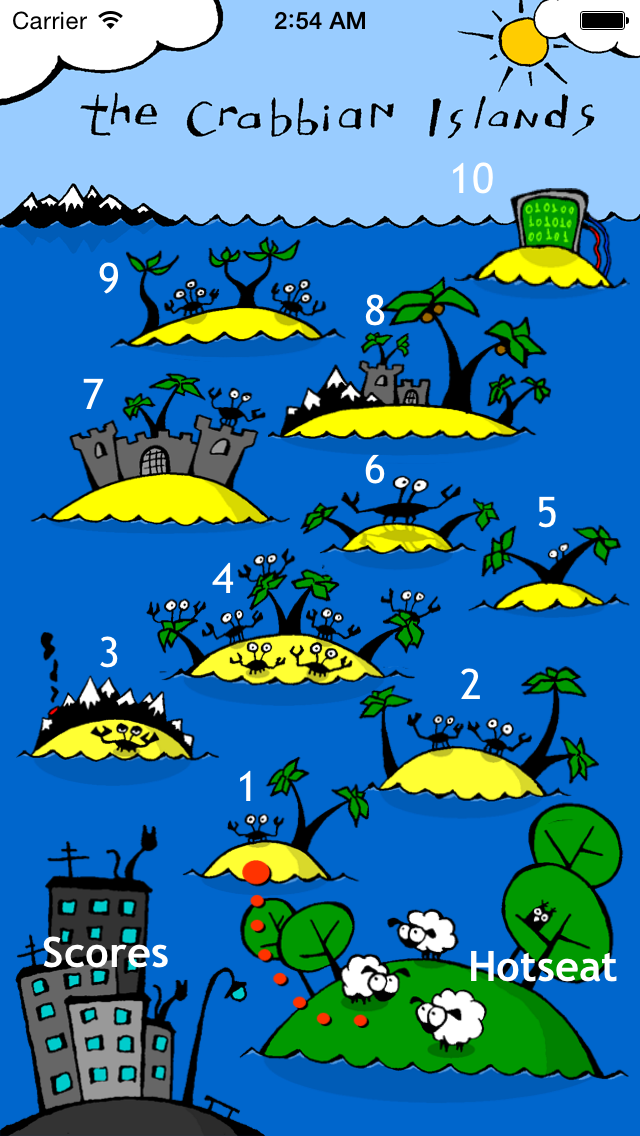 July, Riga, Latvia – a new board game featuring adventures of the sheep by the name Norah (from "2048 Sheep" game) is about to be released in the appstore in following week. "Crabbians" is a free game available to download for iPhones with iOS 7.0 and later, which besides challenging your logical skills, whole story line and opportunity to play 'hotseat' with your friend.
This time Norah wants to change usual green fields of Kansas to something even bigger and wilder, like the Ocean. The Sheep begins the travel to mysterious Crabbian Islands to have fun with her old friends Crabs. However, when Norah arrived to the seashore, it saw that the Islands are no fun anymore. Crabs are doing their own serious stuff - building Super Crabbuter to calculate amplitude and technical characteristics of biggest surfing waves. They are so involved in this process that they are not funny anymore and even not doing surfing. Decision was made, Crabbuter has to be destroyed and fun and coolness of life have to be returned to this land.
The main aim of the game is to line up at least four sheep in a row, horizontal or vertical, before the Crabs do the same. There are only two directions, in which sheep and crabs can enter the field: from below – upwards and from the right-hand side to the left-hand side by pressing the arrow buttons. The less moves you make, the faster Norah will be able to destroy Super Crabuter and bring back fun to the Crabbians.
Subjects
---
Free Game
IOS Game
Crabbians
Logical game
Board game