Press release
October 10, 2007
Homes & Gardens
Louis Poulsen Lighting now introduces a new spotlight system – Transair – in a novel idiom developed in partnership with famous, British designer Ross Lovegrove.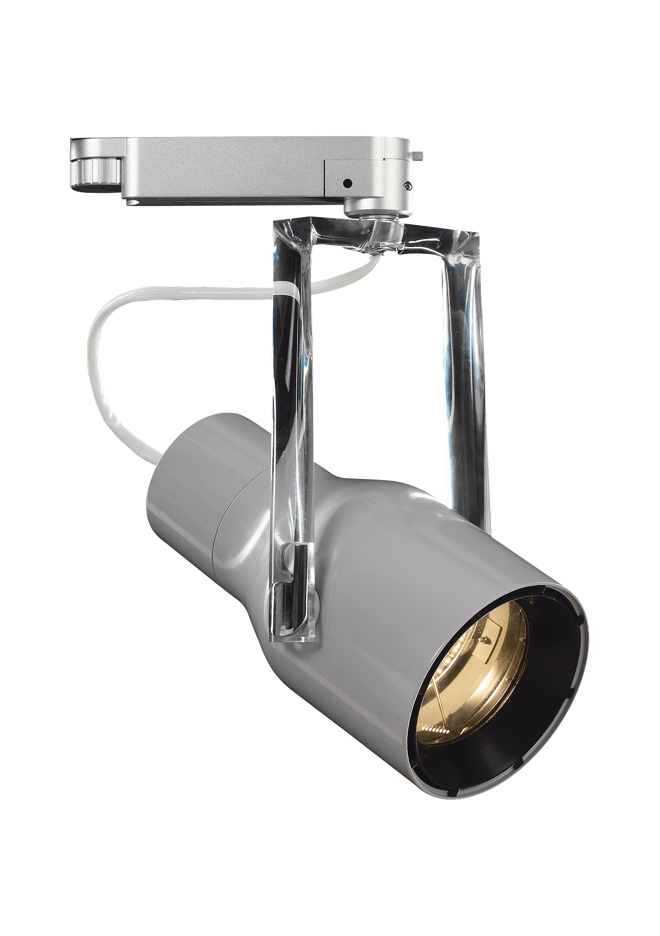 The underlying idea of Transair is to create a series of spots suited for illumination of art in the pure, unadorned rooms, you often see in museums and galleries. But in addition to art exhibitions, spotlights are also used in many other settings, and the designer therefore wanted to develop a spotlight that would also fit into private homes.
Ross Lovegrove endeavoured to create a fixture with personality while still exhibiting a discrete and tranquil design. Transair has a modern, bold and sophisticated design. The transparent arm sets the fixture apart and is almost invisible in the room thus leaving the fixture to hover. The arm encompasses a calibration system with a trigger, offering technicians easy and efficient access to precise adjustment.
Ross Lovegrove and Louis Poulsen Lighting cooperated with Japanese company Yamagiwa in developing Transair.
Transair is made from die-cast aluminium, the arm from clear polycarbonate.The fixture comes in light grey, orange or white. Transair is fitted with 1x75W low-voltage GY6, 35 or 1x35W HIT CDM-T G12.
Ross Lovegrove is truly a pioneer of industrial design. As founder of Studio X in the Notting Hill area of London, the Welsh-born designer has exuberantly embraced the potential offered by digital technologies.
Delightedly crossing categories, Lovegrove has worked for clients as varied as Apple, Issey Miyake, Herman Miller, Airbus and Louis Poulsen Lighting, and in 2005 he was awarded the World Technology Award for design. His personal artwork has been exhibited at MoMA in New York, the Pompidou Centre in Paris and the Design Museum in London.
Subjects
---
Homes & Gardens