Press release
October 5, 2007
Business
The Irish online gift market is growing rapidly with consumers spending an average of €60 on a recipient throughout the year and €100 at Christmas time according to Mr Anthony Birchall, Managing Director of online gift provider gifts.ie. He was speaking today after the successful expansion and move to their new facility in Ballymount, Dublin.
The family-run Irish business was setup in January 2004 and has seen average growth of 100% per annum since then. "The move from several units in an enterprise centre to one larger warehouse and offices over the summer will allow us to meet the demands of our up-and-coming Christmas season which accounts for 50% of annual revenue." As well as the Internet, the Company also sells via their mail order catalogue and from their call centre.
Mr. Birchall attributes the Irish online gift market's rapid increase growth to the convenience factor and the continued rollout of broadband. "When we setup over three years ago, our primary market was to the Irish Diaspora sending gifts home to family and friends. The orders were fulfilled much quicker than having to shop in their local country for a suitable gift, gift-wrap the item, go to the post office, pay expensive shipping charges and then finally wait and hope for it to arrive in time. This market is still as big as ever however in the past year gifts.ie has seen a massive increase in Irish shoppers buying gifts online and sending them to local recipients or themselves for personal gift giving. I believe this is due to Irish shoppers having less time to battle against the traffic and in store queues whilst the continued rollout of broadband gives them easy access to this convenient solution."
"gifts.ie now have over ten thousand online customers who shop on a regular basis for their family, friends and business colleagues" Birchall adds. "We've added features such as an online gift reminder service which once setup, emails you just before your recipient's occasion (birthday, anniversary, etc) with a reminder and suggests suitable gifts for that occasion. The new premises also allows us to introduce a pick-up facility for local customers wishing to avoid delivery charges".
When asked which were the most popular items Mr Birchall says "gourmet hampers and gift baskets account to 55% of sales. So popular were they, that last year we launched the Birchall's Gift Basket brand and partnered with Irish ecommerce company Buy4Now in creating a second website accessible to all Buy4Now customers from their portal homepage. That said, other popular gifts include plush Teddy Bears, our Balloon-In-A-Box (an inflated occasional helium balloon), Bath and Beauty products, gadgets and personalised gifts."
Mr Birchall concludes "We see the market continue to grow significantly in the next couple of years. When it comes to gifts people are now seeking something unique which will of course be enjoyed by the recipient. Entrusting gifts.ie ensures your chosen gift meets these expectations and arrives exquisitely presented."
*** ENDS ***
About Bright Gift Ideas Ltd.
Established in 2004 by Anthony, Joseph and John Birchall, gifts.ie is owned and operated by Bright Gift Ideas Ltd. a privately owned company providing a user-friendly gift delivery service via their website, www.gifts.ie and mail order catalogue. The Company offers a wide range of gifts and hampers for all gift-giving occasions and delivers direct to the recipient's door next working day nationwide via courier.
For further information, please contact:
Anthony Birchall, Managing Director, gifts.ie
Tel: 01-4000365, Email: [email protected], Web: www.gifts.ie
Contacts
---
Subjects
---
Business
Press Release (PDF)
Download | 0.12 MB | .pdf
Image: Gift Box
Download | 0.67 MB | 1296 x 1482 | .jpg
Image: Gift Delivery
Download | 0.36 MB | 1518 x 1265 | .jpg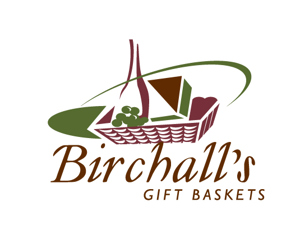 Logo: Birchall's Gift Baskets
Download | 0.11 MB | 417 x 535 | .jpg
Logo: gifts.ie
Download | 0.17 MB | 484 x 1186 | .jpg
Photo: Anthony Birchall
Download | 0.07 MB | 741 x 562 | .jpg
Photo: Sample Hamper 1
Download | 0.07 MB | 500 x 500 | .jpg
Photo: Sample Hamper 2
Download | 0.08 MB | 500 x 500 | .jpg
Photo: Sample Hamper 3
Download | 0.08 MB | 500 x 500 | .jpg
Zip and download all files