Press release
July 21, 2016
Probana
Leadership
HR
Mba
Dubai
UK
Personal
Executive
Skills
Global
Competences
Business
Education
Management
Mini
School
UAE
Brexit
International
Competition
On June 26 the Dubai Financial Market (DME) General Index opened 4.7% lower. It is the sharpest fall in a single day of trading in six months, which has sparked uncertainty on the outlook of UAE growth.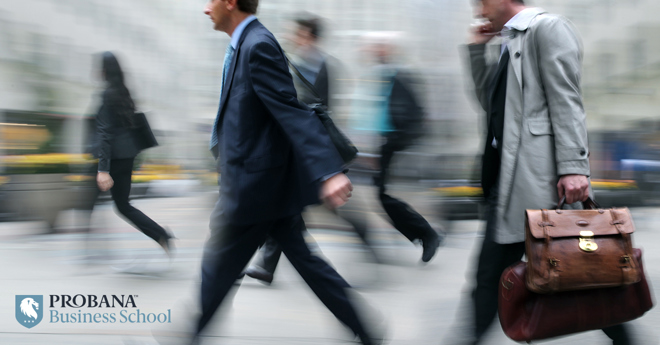 In the wake of the Brexit, economy experts discuss the potential short and long-term impact on UAE. The Central Bank of the UAE stated that "due to the limited interconnectedness between the UAE and UK financial systems, there are only few channels through which uncertainty about future UK and EU relations could affect the UAE financial institutions."
However, the DME plummeted on June 26, which had experts wonder if the Brexit could affect UAE growth and the still lowering oil prices. One area which has already been affected is British expats in the UAE. To British expats who are paid in British Pound, the Brexit is bad news. This drop in wages combined with the high living costs in the UAE could force some of the highly-skilled British workforce to leave the UAE, hereby contributing to the already developing 'brain drain' in the UAE and impeding the UAE's economic growth plans. One element of the growth plan is to make Dubai a pivotal hub for global economy by 2021.
With or without UK expats, with or without the Brexit, the UAE are able to execute and accomplish their growth plan themselves. One way is by educating the workforce through executive management education. Probana Business School offers part-time management education on Business Development, Strategy, HR and Leadership through our Mini MBA, which enables business professionals to register for management education while working their regular office hours. This way, organisations will not lose employee output while employees are developing their personal and professional competences to contribute to the UAE accomplishing their goals.
Feel free to read more about our Mini MBA, our course days in Dubai and the benefits hereof at www.probana.ae
Contact us directly at [email protected] or by phone at +971 (4) 813 7722
We look forward to welcoming you to Scandinavias's most sought-after management education.
Best regards,
Probana Business School UAE
Subjects
---
Probana
Leadership
HR
Mba
Dubai
UK
Personal
Executive
Skills
Global
Competences
Business
Education
Management
Mini
School
UAE
Brexit
International
Competition