Press release
July 10, 2019
Biomass
Energy
Bush encroachment
Namibia
N-BiG
Did you know that only 1% of Namibia's standing encroacher bush biomass resource could be used to produce 900 Megawatt (MW) of renewable electricity? Not only is that enough to meet the country's 650 MW peak electricity demand, but there would even be some power left over to supply the southern African power pool with, and earn some extra spending money along the way.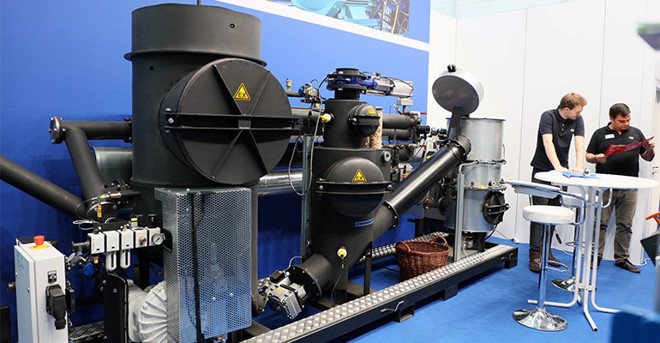 Using encroacher bush to produce energy is a win, win, win for Namibia. The raw material, encroacher bush, grows naturally across our 45 million hectares of our land, and it becomes a problem when it is allowed to completely take over, which it has. So, in removing it in a sustainable manner, to produce energy, we win more productive, more biodiverse rangelands, we win more sustainable, decentralised jobs, and we win locally generated renewable energy.
The fact is, Namibia needs all those wins, now more than ever, and yet, we have been importing over 70% of our electricity demand from South Africa's Eskom and others; we have almost no grazing left due to the joint effect of the current drought and bush encroachment; and we have sky-high unemployment rates.
But then why is this biomass energy topic still so overlooked? Well, it's simple. Our energy economy only ever focuses on one thing – profitability. The other two important bottom lines that we seem to be ignoring are the environmental and social ones, which are essential to the future of our country, and the world. And yet everyone knows about solar power in Namibia. It is popular because it is very cheap! But that is where the benefits tend to end. Solar power does not create many local jobs. Solar energy also doesn't make more grass grow, it doesn't increase biodiversity, and it doesn't create any valuable by-products. Biomass energy does.
The Namibia Biomass Industry Group is busy exploring how we can use biomass to unlock the triple bottom line within Namibia's energy sector. The upcoming Biomass Technology Expo 2019 will be hosting some of the world's leading biomass energy technology providers, including John Thompson from South Africa, Kohlbach from Austria, and Spanner Re2 from Germany. These technology providers have biomass energy solutions of all sizes, starting from 9 kW systems, to those above 10 MW. They, amongst others, will be in Namibia for us to engage with them, and to benefit from their expertise and technology offerings.
Biomass energy systems can replace diesel generators, heavy fuel oil and coal-fired boilers, as well as imported fossil-fuel power. Biomass systems produce electricity and/or heat on demand. These systems can be used in off-grid, micro-grid, and mini-grid systems, as well as on a utility level. They can be supplied with locally harvested and processed biomass, and generate useful by-products such as process heat, char, and/or wood ash.
So don't miss the chance to come and engage over 95 exhibitors at the Biomass Technology Expo 2019, on 9th of August, at Otjiwa Safari Lodge, 40 km south of Otjiwarongo. Buy your tickets online, via Webtickets Namibia, or at your local Pick'n'Pay.
Authored by Colin Lindeque, General Manager of the Namibia Biomass Industry Group (N-BiG), a non-profit industry association for the biomass sector in Namibia. For more information, visit www.n-big.org
Biomass Energy Facts
- Namibia currently has an estimated 45 million hectares affected by bush encroachment.
- On average, over 10 tonnes of bush biomass is available for harvest per hectare.
- 5000 tonnes of bush can generate 1 Megawatt of electrical output per year
- It would take 3 million tonnes of wood to power Namibia per year
- Namibia has an estimated 450 million tonnes of encroacher bush
- Biomass energy is renewable and is cleaner than fossil fuels
Contacts
---
Subjects
---
Biomass
Energy
Bush encroachment
Namibia
N-BiG
view
A combined heat and power (CHP) system from Spanner Re2, Germany, capable of producing 68 kW of electricity and 130 kW of thermal energy from woodchips.
Download | 0.1 MB | 400 x 770 | .jpg

Download | 0.02 MB | 77 x 296 | .png
Zip and download all files