Document
FI PR Valentine 10 UK, Bishop Valentine of Terni is a martyred Saint of ancient Rome. Because of his believes he was executed on 14 February 269. ...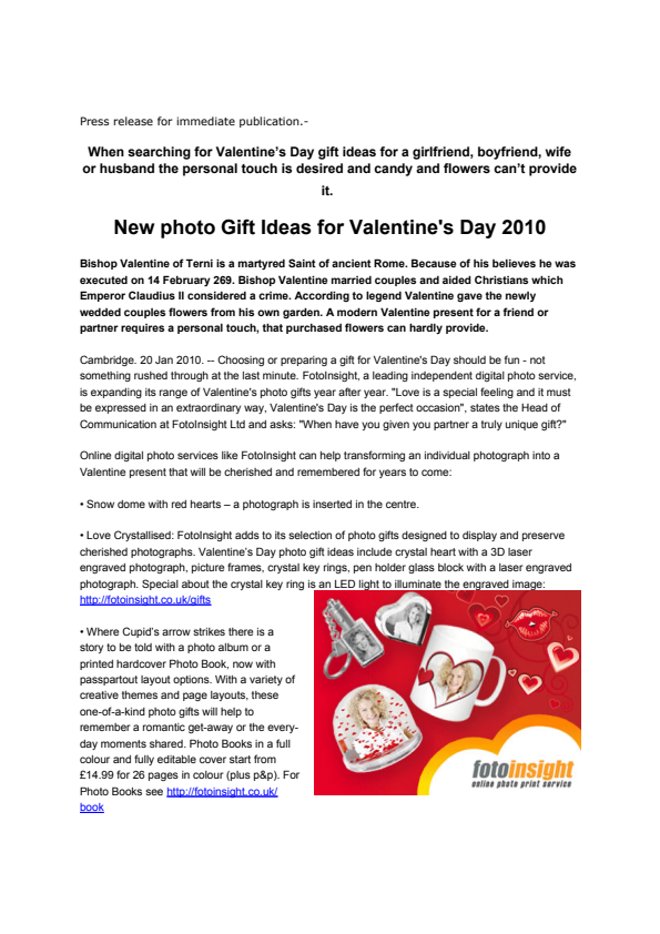 Download
File type: .pdf
Size: 0.11 MB
Press release
January 22, 2010

Quando si cerca un regalo da fare al proprio partner il giorno di San Valentino, si desidera dare quel tocco personale che dolci e fiori non possono offrire.
Press release
January 22, 2010

Fleurs et Champagne, aujourd'hui cela ne suffit plus ! FotoInsight permet de faire imprimer par Internet des photos téléchargées sous forme de cadeaux photo et propose ainsi des idées de cadeaux uniques.