Press release
November 24, 2021
E-waste
E-waste africa
Recycling
MultiChoice
NamiGreen
Namibia
Weee
Waste management
Electronics
The partnership between MultiChoice and NamiGreen is saving a little bit of Namibia everyday by aiding citizens safely dispose of the old and discarded electronics.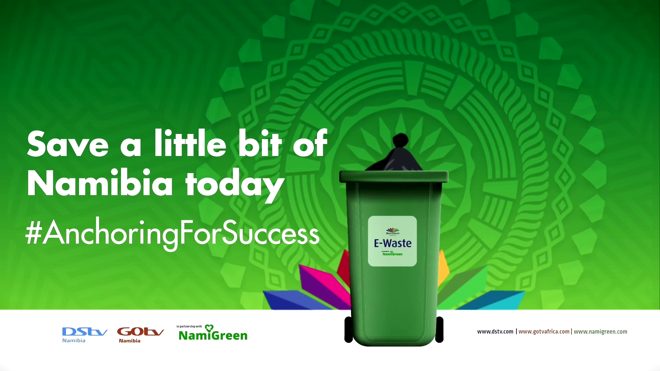 MultiChoice and NamiGreen recently started a collaboration to aid citizens in Namibia to recycle their old and discarded electronics - commonly referred to as electronic waste or e-waste.
Youtube: https://www.youtube.com/watch?v=_yZjbdn8RE0

Namibia is geographically a large country spanning 4000 km from top to bottom. To reach major populated areas in Namibia, NamiGreen and MultiChoice has teamed up to provide more than 30 drop-off points for citizens to aid them in their recycling efforts.
As Mr. Per Hansen, CEO of NamiGreen, explains "We know that convenience plays a major role in any recycling effort. Simply put, if it is too difficult for people to recycle their e-waste (or any trash for that matter), people won't recycle. To give an example - if recycling stations, bins or similar are far away, people will simply not recycle and instead just dump the waste where convenient. While this behaviour initially seems insconsidered, it is just a common human trait. We have found that the best way to counter this is to make it convenient for people to recycle for example by placing bins in near vicinity, as well as engage people. Through our work with MultiChoice we have learned that Namibians really want to recycle - we just need to help them do conveniently."
The collaboration between MultiChoice and NamiGreen saves a little bit of Namibia everyday by making e-waste recycling convenient for the citizens of Namibia.
To find drop-off points for e-waste in Namibia, please see here https://www.namigreen.com/dropoff
For more information about MultiChoice Namibia, please see here: 
https://www.multichoice.com/country/namibia
Subjects
---
E-waste
E-waste africa
Recycling
MultiChoice
NamiGreen
Namibia
Weee
Waste management
Electronics

Download | 16.42 MB | .mp4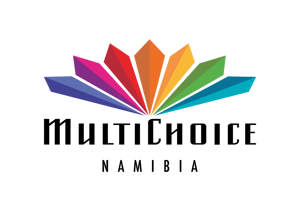 Download | 0.09 MB | 939 x 1332 | .png

NamiGreen Logo - NamiGreen works with electronic waste also known as e-waste in Africa.
Download | 0.19 MB | 479 x 2129 | .jpg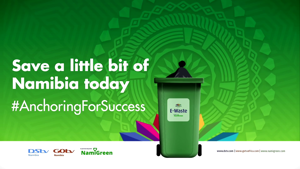 Download | 1.15 MB | 1080 x 1920 | .png
Zip and download all files