Press release
June 29, 2018
Electronic waste
E-waste africa
Namibia
Mobile phone scrap
Windhoek
Africa
E-waste
Computer scrap
NamiGreen, an electronics waste (e-waste) company in Namibia founded in 2017, with the aim of creating local jobs, while doing something good for the environment is ramping up efforts to rid Namibia of it's e-waste.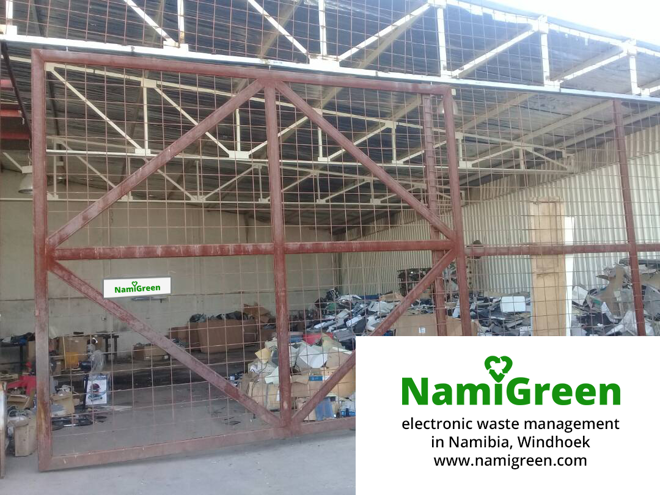 NamiGreen (https://www.namigreen.com) was founded by an entrepreneur from Denmark, Europe with the mission of NamiGreen to prevent electronic waste, such as computers, phones, printers, and other electronics ending up in landfills and polluting the environment. Unfortunately, often it is the case, that a lot of consumer electronics is thrown directly in the garbage when it is no longer usable. This eventually ends up in landfills causing major health and environmental problems for generations thereafter. NamiGreen is taken steps to prevent this.

Today, NamiGreen has revitalized an existing facility in the capital of Namibia, Windhoek. The facility is operated in collaboration with a major transportation company in Namibia, Transworld Cargo (https://www.transworldcargo.net), who established the e-waste management facility earlier. NamiGreen is the new name of the electronic waste venture, with a new management and strategy seeking to safely handle all e-waste in Namibia.
E-waste is sorted safely and according to standards
At the e-waste facility, NamiGreen collects, sorts and manages electronic waste and ensures safe disposal and later recycling.
"We recycle broken/old computers, mobile phones, laptops, and basically every other electronics you can think of", the founder of NamiGreen, Mr. Per E. Hansen says.

After all the e-waste is sorted as, it will be transferred to designated facilities operating in accordance with ISO-certified guidelines. Together with European companies, NamiGreen employs modern technology to ensure that all electronics are recycled in accordance with best practices. Much of the older and even newer electronics, contain hazardous substances, such as lead, cadmium, chromium, brominated flame retardants, polychlorinated biphenyls (PCBs) and more, which is both dangerous to humans but also the environment itself. In many countries, used electronics, or e-waste, are causing major problems for the environment as independent traders typically burn the electronics over fires for metal extraction. To avoid a similar situation in Namibia, NamiGreen is working with Namibian officials as well municipalities and companies, to safely handle all e-waste.

At various sites in Namibia, NamiGreen has put up containers where people can drop-off electronic waste. NamiGreen collects and then safely handles the electronic waste. NamiGreen also offers a free collection service for organizations and companies - the companies can simply go to https://www.namigreen.com/request and place a collection request, whereafter NamiGreen collects the electronic waste.

For more information, please contact NamiGreen directly at www.namigreen.com or send us an email at [email protected]
Contacts
---
Subjects
---
Electronic waste
E-waste africa
Namibia
Mobile phone scrap
Windhoek
Africa
E-waste
Computer scrap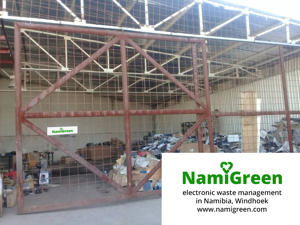 NamiGreen's electronic waste management facility in Namibia. Everyday NamiGreen receives electronic waste from companies and households from all over Namibia.
Download | 0.89 MB | 810 x 1080 | .png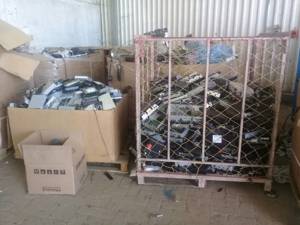 Electronics in various categories at the NamiGreen facility. All electronics or e-waste is sorted for further processing at our E-waste facilities in Namibia.
Download | 0.11 MB | 810 x 1080 | .jpeg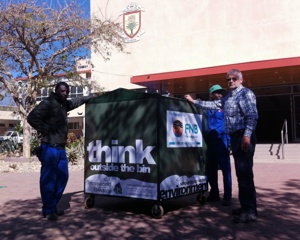 One of the e-waste containers in Namibia. The container was built by Transworld Cargo and is now operated by NamiGreen.
Download | 0.29 MB | 768 x 962 | .jpg
Zip and download all files