Image
Ministry of Education, Namibia, Together with NamiGreen, Ministry of Education collaborates on solving the growing e-waste problem in ...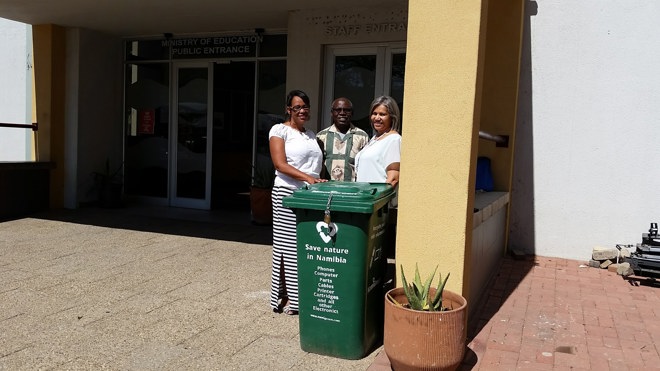 Download
File type: .jpg
Size: 0.46 MB
Dimension: 1009 x 1794
Press release
November 27, 2018

With job creation stagnant and e-waste problems increasing, a company called NamiGreen has commenced operations throughout Namibia with twin goals in mind. The company seeks to jump-start both electronic waste recycling and employment through gathering and processing old cell phones, computers, television sets, and other devices. To advance this goal, NamiGreen has created a partnership with the Ministry of Education.