Image
Bush to feed technology, A scene from Biomass Technology Expo 2019, of a bush-to-feed technology demonstration.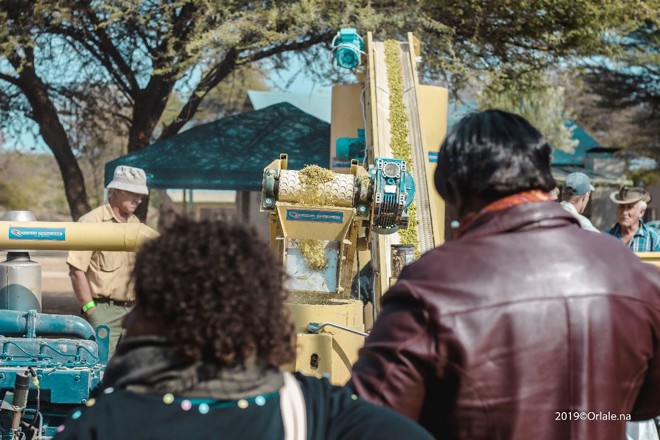 Download
File type: .jpg
Size: 0.28 MB
Dimension: 805 x 1208
Press release
August 22, 2019

The recently held Biomass Technology Expo 2019 has put biomass firmly on the national agenda, and calendar, taking its rightful place as one of the must-see annual trade shows in the country. The event took place on the 9th of August, at the Otjiwa Safari Lodge, and hosted over 1500 visitors, 120 exhibitors and technology demonstrators.