Pressemeddelelse
april 20, 2016
Business
Experience
Institution
Education
Learning
Life
Mba
Career
Global
Work
Supplementary education
Certificate
Accreditation
For decades the phenomenon of brain drain has troubled developing countries all over the globe. for years, the countries have spent resources on educating business professionals in the belief that they would build the foundation of the country in the years to come. Instead the talented work force look to the Western world, where the opportunities seem numerous and promising.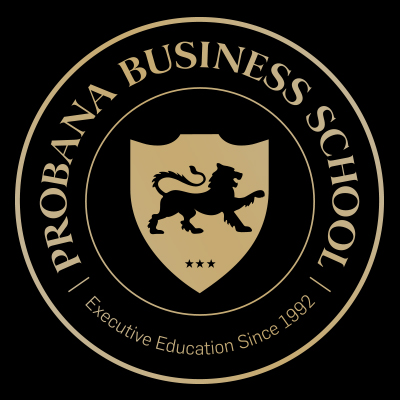 A report by the OECD and United Nations showed boding numbers. The report stated that the migration, relating to work, has risen by one-third since 2000. The reason being a lack of opportunities offered to the employees by the organisations and firms. The number of attractive and challenging career opportunities are limited and reserved for the ones who have the most to offer.
Internal competition
As a result of a limited demand and a large supply, in skilled workers, most people experience heavy competition at their work. The easiest solution to this issue is for the most people either to move to the West or to try and work even harder. None of these options contain the desired effect.
Harder work often leads to stress and an inferior job completion. While fleeing to the West often leads to other problems including leaving family and friends behind. The search in finding the golden mean is therefore more than ever relevant for organisations as well as employees who experience the above mentioned problematics.
Probana's Mini MBA
As result of these issues, Probana Business School has with the Mini MBA created an easy, simple and beneficial way of improving your business knowledge, boost your career prospects and broaden your business skillset through professional development. The Mini MBA offers flexibility to study when and where, from around the globe it suits you. The only necessity is a computer with internet access. Furthermore, Probana has more than 25 years of experience and has educated more than 35,000 business professionals and counting. We are therefore convinced that our Mini MBA will also be the right solution for you. The education will be supported by course days where there is an opportunity for networking with your fellow course participants and potential business partners. After completing the programme a certificate issued by Probana Business School will be handed to you. The certificate is recognised by the Board of Knowledge and Human Development Authority (KHAD).
Visit www.Probana.com to learn more or email [email protected] directly for more information.
Emner
---
Business
Experience
Institution
Education
Learning
Life
Mba
Career
Global
Work
Supplementary education
Certificate
Accreditation