Pressemeddelelse
december 21, 2017
Danisa
Danisa butter cookies
Fake danisa
Danisa has been sold in more than 60 countries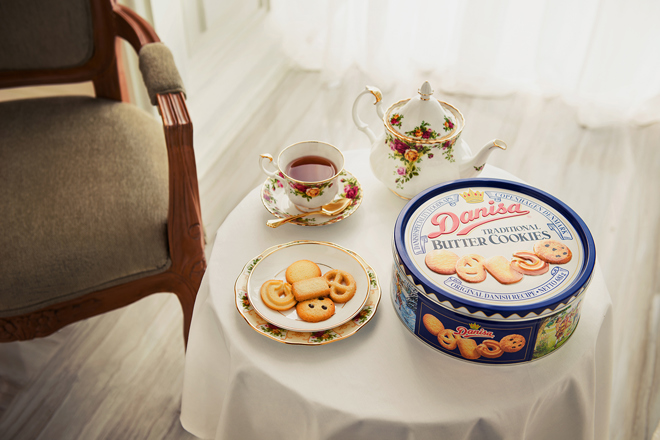 Nowadays, globalization becomes much more popular and has a huge impact to the economy and business worldwide. It makes companies stateless, without walls, with the Internet as an integral marketing and cultural tool.
There are many businesses looking for new markets and trying to expand their businesses. From technology industry, such as Airbnb, Microsoft, Google, Apple; fashion retailers, such as H&M, Zara, Top Shop, to consumer goods industry, such as: Nestle, Unilever, Mondelez and many more. These businesses are all trying to expand to new areas, especially Asia which has the fastest growing industry and better economy nowadays.
Globalization is not just only expanding the retailer, but also expands the manufacturer. People can easily find clothes, bags, shoes or snacks which brands originated in Europe and United States, but actually made in countries outside of their origin. For example: Nike, a brand originated from America which is engaged in the design, development, and manufacturing of shoes and sports apparel, has many products made in Vietnam, Indonesia or Thailand. Nike from Indonesia can't be considered as Fake. Companies like Nike no longer produce their own product in their origin countries, instead they create manufacturing plants across the world such as in Vietnam, Indonesia or Thailand, in order to cater huge demands from all over the world, especially Asia. By doing so, Nike has can cater more demands across the region, faster deiivery to market and have a reduced product cost thus benefiting the business.
Danish Speciality Foods is a Danish company that produced premium butter cookies under brand name Danisa. Danisa has been sold in more than 60 countries, however, the production manufacturer is not only located in Denmark, but also in Indonesia through a joint licensing agreement with PT. Mayora Indah, Tbk who recently has expanded its production capacity with a newly built plant in Shandong, China. The Danish Speciality Foods is strictly guarded against the consistent requirements of an original Danish recipe for the production of Danisa Butter Cookies in every country, so the Danisa Butter Cookies which produced in Indonesia were same as the one produced in Denmark.
Danisa is enjoyed as the pleasure in every moment, celebrated with festivity and luxurious indulgence across the world. Whether for Christmas, New Year, or any special occasions, Danisa Butter Cookies gifts are sure to impress.
In this age of globalization, it has become more common to see companies trying to capture overseas markets. They feel better opportunities exist in foreign countries, does not necessarily mean the product is fake. Because brand will always maintain the quality of the product and the production plan is overseen by company owner as well.
Emner
---
Danisa
Danisa butter cookies
Fake danisa