Pressemeddelelse
juli 13, 2020
Danish design
Vegan Bag
Sustainable living
Ethical Brand
Fashion
Brand
A Danish Couple Creates A Vegan Bag Collection and Allocate 40% of Their Profits to Alleviate Poverty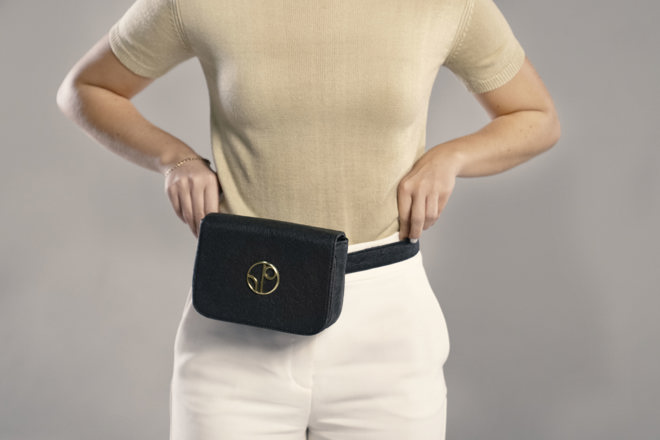 1 People's bag collection is a long term investment that every womancan make at a fair price, yet at the highest quality. Designed to flaunt woman's true identity, the bag collection offers a variety of style and functionality that ranges from a sophisticated handbag and a stylish sling bag to an ample tote bag and a belt bag which can be altered to suit a woman's sense of creativity. Itsrawmaterials are sourced ethically across the world and processed in a manner that protects the end products from toxins or harmful chemical substances.
Lined as "Memorable Treasures", 1 People's vegan bag collection is a present selected from nature to treasure conscious women across the globe whose aspirations and dedication have made this world a better place. The structure of each bag is designed both to meet her needs for a practical bag that carries her all little things and to grant her wishes for a jewel-like accessory that keeps her fashionable while running her errands.
Whilst functionality is the bag collection's strongest edge, the aesthetic of the design speaks for its own merits. The unique silhouette of each style is an embodiment of research and innovation that borrows a philosophy from the locally inspired yet universally appealing Danish Design. Despite focusing on neutral colours to match all kinds of outfits, the collection also plays with bright colours, such as red and brown to cater to the taste of bold and daring fashionistas.
The bag collection is entirelydesignedusing Piñatex®, an innovative vegan textile engineered from pineapple agriculture byproducts, pineapple fibres. The invention of Piñatex® is a solution to the heavy impact created by leather mass production as the raw material doesn't require either new lands, a huge amount of water or pesticides to be harvested. Safe to say that the continuous production of Piñatex® reduces carbon footprint, polluted water and deforestation. Although considered as a more sustainable alternative to leather, the quality of Piñatex® resembles the same characteristics of leather - durable, versatile and of high quality.
Launched simultaneously in Denmark, the United Kingdom, Singapore and Indonesia, the vegan bag collection is a pure gift selected from nature by 1 People.Memorable Treasuresis the way 1 People, as a sustainable brand, shows its utmost care to the people and the Planet. Made to last, the product is equipped with three years warranty and set at a fair price without compromising the easy, safe and fast shopping experience - free shipping and 365 day return policy.
For more information please visit:www.1people.comor for press enquiry, please contact:[email protected]
Kontakter
---
Emner
---
Danish design
Vegan Bag
Sustainable living
Ethical Brand
Fashion
Brand