Pressemitteilung
Oktober 28, 2008
Fashion
The expansion of Claire de Lune Chandelier products now includes jewellery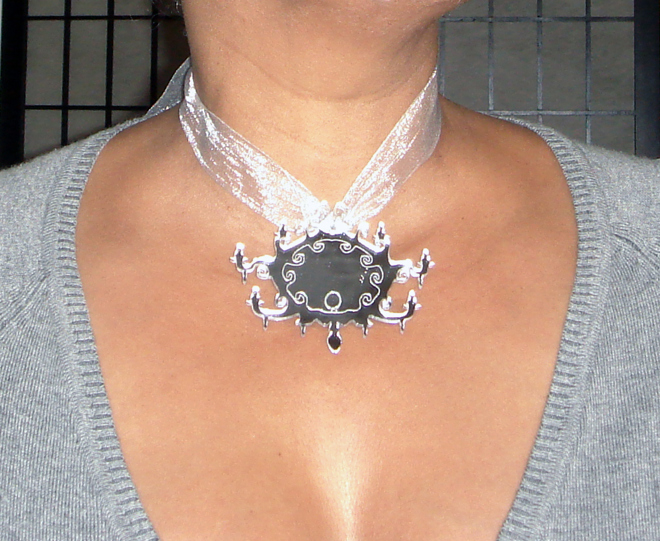 October 2008 - Claire de Lune Chandelier is a chandelier in what she calls new-Baroque style, produced in acrylic (clear, and colors) and earlier in polypropylene. These chandeliers have been on the market now for 3 years, and are sold in over 19 countries worldwide. The designer, Claire Requa, who is the creative force behind ACCENT, has now expanded her product line of lamps and other interior products to include a line of jewellery also made from acrylic. The collection is a continuation of the chandelier theme present in most of her other products.
This collection is called simply - CLAIRELY - as she has started with the clear acrylic items.
The pieces range from necklaces on black cotton cords, and ribbon, to rings and bracelets and earrings.
The products will be in stores from November 2008.
Themen
---
Fashion