Press release
December 19, 2018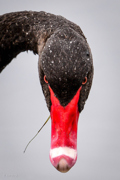 There are only six weeks left to see popular photographic exhibition, Australian Geographic Nature Photographer of the Year 2018, which must close on 28 January 2019.
Press release
November 14, 2018

The Rolling Stones' first ever major exhibition, Exhibitionism: The Rolling Stones Exhibit, delivered by DHL, is coming to Australia exclusively to Sydney at the International Convention Centre from Saturday 17 November 2018 through until 3 February 2019.
Press release
November 5, 2018
artisan is pleased to announce the upcoming opening of Mona Ryder Lone Star, the most significant solo exhibition by artist Mona Ryder in Brisbane in over 10 years.