Press release
November 19, 2018
Decoration
Christmas
3D
Print
Monash
A partnership between young children living with the devastating disorder Muscular Dystrophy (MD) and a group of engineers at Monash University has resulted in a world-first Christmas campaign – complete with environmentally-friendly 3D Christmas decorations.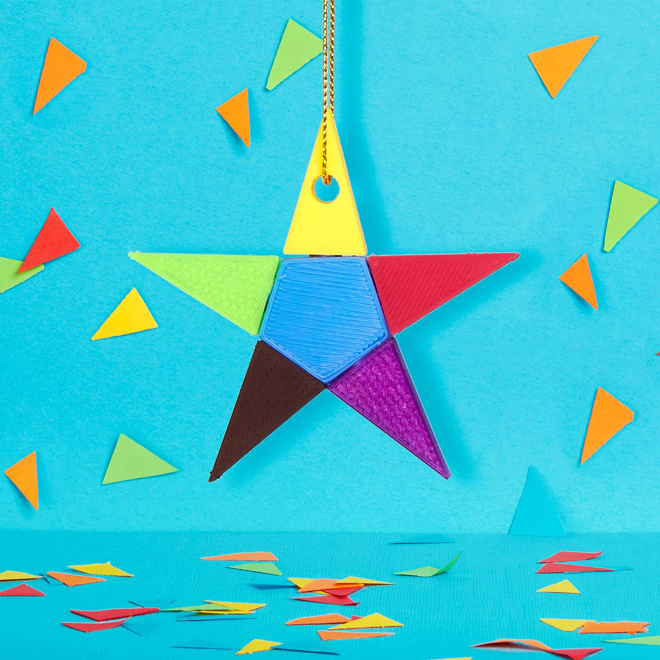 The sale of decorations as part of the Little Miracles campaign will help raise funds towards an even bigger miracle – a cure for Muscular Dystrophy.

The once off decorations were made by seven children living with MD and given to the Department of Materials Science and Engineering at Monash who used their state of the art 3D printing technology to scan and print exact replicas of these hand-crafted decorations.

Each decoration – which are printed using recycled plastic – has story behind it, unique to the child who made it and captures their experience of a childhood living with Muscular Dystrophy.

From Jasmin's Jazzy Button Tree to Lachie's Shooting Rainbow Star, made to guide Santa Clause to his house, each of these meaningful pieces has been replicated to allow people to purchase as decorations for their Christmas trees during the festive season.

One in every 625 people in Australia are affected by Muscular Dystrophy; a progressive muscle-destroying disorder with 60 different variations. The disorder eventually causes immobility, respiratory problems and cardiac complications. Duchenne Muscular Dystrophy (DMD) is the most severe form, affecting young boys who are diagnosed between the age between the age of two and six and are fully dependent on a wheelchair by age eight.

Muscular Dystrophy Australia's Executive Director Boris M Struk said MDA is proud to be partnering with Monash University for this world-first campaign.

"Innovation and creativity is key to cutting through the cluttered not-for-profit and fundraising space full of worthy causes, and MDA is always looking for campaigns that stand out, in order to raise awareness, funds and support for the Muscular Dystrophy community," said Mr Struk.

"We've had the idea for this Christmas campaign for a while and thanks to the generosity and skills of the engineers at Monash University and AKQA, we were able to turn this into a reality.

"We hope this Christmas many people will purchase these decorations that represent so much, and join us by dedicating their tree toMuscular Dystrophy," Mr Struk concluded.

Malaika Ingram from Monash University's Department of Materials Science and Engineering said as soon as she and her team heard about the project, they jumped on board.

"We do a lot of different things here, from building parts for planes to creating medical equipment with our 3D printing technology and we're thrilled to be able to use this same technology to give something back to a cause as great as MDA's Christmas campaign," said Ms Ingram.

All funds raised from Little Miracles will go towards research at the National Muscular Dystrophy Research Centre, located at the Murdoch Children's Research Institute at the Royal Children's Hospital in Melbourne.

The Little Miracles Christmas range can be purchased online from www.mdalittlemiracles.org.au .
-ENDS-

MEDIA ENQUIRIES
To arrange interview or photo opportunities please contact:

Caroline McNeilage, MDA Public Relations and Communications Manager

M: 0433 683 340

Ph: (03) 9320 9555

E: [email protected]
For more Monash media stories, visit our news and events site
Looking for a Monash expert? Search Expertline.
Subjects
---
Decoration
Christmas
3D
Print
Monash