Press release
October 25, 2018
Council
World
Energy
The Secretary General of the World Energy Council has landed in Australia as part of a week-long visit to Sydney and Canberra to meet with government ministers and leading business figures to discuss critical issues impacting the energy sector.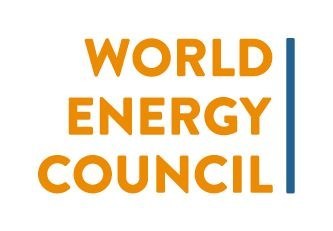 It is the first time Dr Christoph Frei has visited Australia as leader of the World Energy Council to discuss the economic and energy transition facing the country, as it looks to decarbonise its energy systems.
Dr Frei kicked off his visit with an event held at Parliament House today, hosted by consultancy giant, Arup, a World Energy Council Partner.
Later in the week Dr Frei will meet with Lily D'Ambrosio, Minister for Energy, Environment and Climate Change, in Sydney. He will also be participating in an Investors session hosted by JP Morgan and facilitating a roundtable discussion at the Sydney Energy Leaders' dialogue, held by EY - another Partner of the Council.
At a time when the Australian energy sector is undergoing a period of rapid change as part of the global energy landscape, the Council is focusing on the key drivers of a successful energy transition to ensure secure, affordable and more sustainable energy for all.
Likely discussion topics for the week include decarbonisation, decentralisation and a move towards prosumer and consumer power, enabled by new business models that have embraced digitalisation and energy blockchain. Australia's blockchain scene is fast expanding, as organisations ranging from start-ups to the country's largest banks and government agencies look to harness the technology; indeed, blockchain is being tested in several energy-related industries in a country aspiring to become a global leader in the
field.
Hydrogen has been identified as a huge opportunity for Australia, with the hydrogen economy having its first home in the Australian Capital Territory
[https://www.theguardian.com/travel/australian-capital-territory ] and the government recently committing to a A$15M project renewable-energy powered hydrogen storage trial.
The Council recently held its 2018 World Energy Week in Milan on 8-11 October, which convened global energy leaders, government ministers and innovators. New technologies innovation, integration and sustainability of energy systems, were all high on the agenda.
Dr Frei will conclude his final leg of the Asia Pacific tour by leading on a session 'The 3Dvision - New Energy Perspectives', at the Asia Pacific Energy Leaders' Summit, in Wellington, New Zealand, on 1 November.
Dr Frei will be available for interviews until Monday 29 October.
Notes to Editors
World Energy Council
The World Energy Council is the principal impartial network of energy leaders and practitioners promoting an affordable, stable and environmentally sensitive energy system for the greatest benefit of all. Formed in 1923, the Council is the UN-accredited global energy body, representing the entire energy spectrum, with over 3,000 member organisations in over 90 countries, drawn from governments, private and state corporations, academia, NGOs and energy stakeholders. We inform global, regional and national energy strategies by hosting high-level events including the World Energy Congress and publishing authoritative studies, and work through our extensive member network to facilitate the world's energy policy dialogue.
SOURCE: World Energy Council
Subjects
---
Council
World
Energy