Press release
September 19, 2018
Men
Shopping
Online
Women
The Yellow Digital Report, set to be released Wednesday 19 September, revealed that when it comes to online shopping, men are spending on average $450 more than women a year. Despite this, men were found less likely to shop online than women (91% compared with 87%).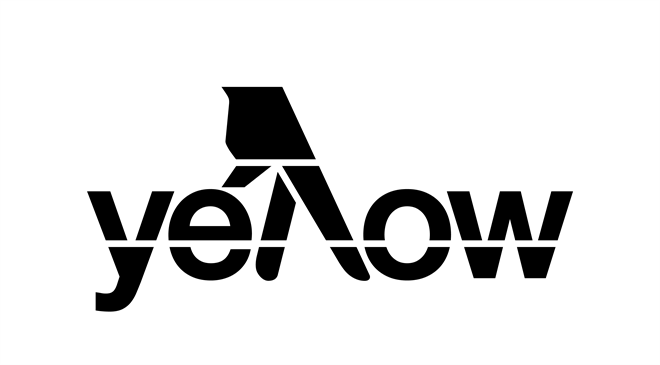 Yellow's Senior Brand Manager said: "While women were found more likely to than men to purchase clothing, accessories and shoes (69% and 52% respectively), books (46% and 34% respectively) and take-away food (39% vs 33% respectively), men favoured those bigger-ticket items such as electronic equipment and computer hardware, which would explain why they are spending more."
The report also found that Aussies are continuing to embrace digital in the home, with 35% using one or more smart-home activation devices, while almost two thirds (63%) of households are using streaming services such as Netflix and Foxtel Now.
"Accessibility remains a top priority for consumers as they continue to do and spend more online, with over one in four Aussies ordering take-away food and 28% having bought groceries online in the past year.
"As businesses deliver more convenient and accessible digital services, consumers will continue to shift their behaviours online".
Other findings about consumers:
- More than three in five consumers (63%) admitted to searching for the best deal when purchasing online
- Over half of Aussies (57%) have been to a shop for research purposes before buying online and there is still a stronger preference for shopping at physical shopfronts than online
- Close to four in five (76%) expressed at least some concern about theft or misuse of private information online and just under half (49%) feel they have the technical know-how to minimise risks on the internet
When it came to businesses, the report revealed that almost seven in ten small to medium businesses (SMBs) with an online presence admit to not having a digital business strategy, despite website ownership being at an all-time high (72%).
The growth in websites is attributed to less reliance on alternative online platforms such as social media or a third-party website – with only 53% relying on such sources as an alternate, a huge drop from 80% in 2017.
Looking back over the growth in SMBs digital exploration, it is evident businesses are understanding the need for an online presence. However, when you look deeper into how that are maintaining their digital business, you find many SMBs are struggling to maximise platforms to best benefit their customer."
"With the rapid change in technology, SMBs understand accessibility is key to their business' success. Despite this, we are still seeing 53% of small to medium business who have a website are yet to mobile optimise their site despite eight in ten consumers accessing the internet via a mobile device. It's clear SMBs still have a way to go when understanding digital needs."
Estimated expenditure in the last year
Gender

Age

Total

Male

Female

18-29

30-39

40-49

50-64

65+

Under $200

13%

11%

16%

15%

5%

11%

15%

20%

$200 to $499

14%

13%

15%

13%

12%

12%

16%

18%

$500 to $999

17%

18%

16%

15%

15%

17%

18%

18%

$1,000 to $1,999

15%

15%

15%

16%

16%

14%

18%

11%

$2,000 to $2,999

13%

13%

13%

12%

17%

15%

8%

12%

$3,000 to $4,999

7%

8%

6%

8%

11%

11%

5%

3%

$5,000 to $9,999

6%

8%

5%

8%

8%

7%

4%

5%

$10,000 to $19,999

3%

4%

3%

2%

7%

2%

3%

4%

$20,000 to $49,999

1%

1%

1%

1%

1%

1%

2%

0%

$50,000 plus

1%

1%

1%

1%

1%

0.4%

2%

0.1%

Mean $

$2,372

$2,603

$2,152

$2,051

$3,099

$2,517

$2,455

$1,746
About the Yellow Digital Report:
The Yellow Digital Report, formally the Sensis e-Business Report, is an annual initiative as part of Sensis' ongoing commitment to increase its understanding around the needs of, and shifts in, Australian small to medium businesses (SMBs). It is part of a series of reports produced by Sensis, which include the quarterly Sensis Business Index and the annual Yellow Social Media Report.
Sensis first produced a benchmarking report on technology and small businesses in February 1994. In recent years, these surveys have expanded to include electronic commerce (e-commerce) and digital behaviours of both SMBs and consumers to form the basis of the annual Yellow Digital Report.
The 2018 Yellow Digital Report surveyed 1,003 Australian SMBs and 1,504 Australian consumers about their experiences with and adoption of technology, including e-commerce and digital behaviours.
-ENDS-
The full report and video summarising the report are available here from Wednesday 19 September

Video grabs available for download here
For further information, please contact:
Shannon Amato, Communications Specialist: 0435 815 586 | [email protected]
Subjects
---
Men
Shopping
Online
Women