Press release
January 28, 2013
Tourism
iBooknow.com has announced the best hotel booking deals for Tokyo's highly rated hotels. Now is the time to plan and book rooms for the 2013 Hanami Cherry Blossom Season. Come and enjoy the natural beauty of Tokyo.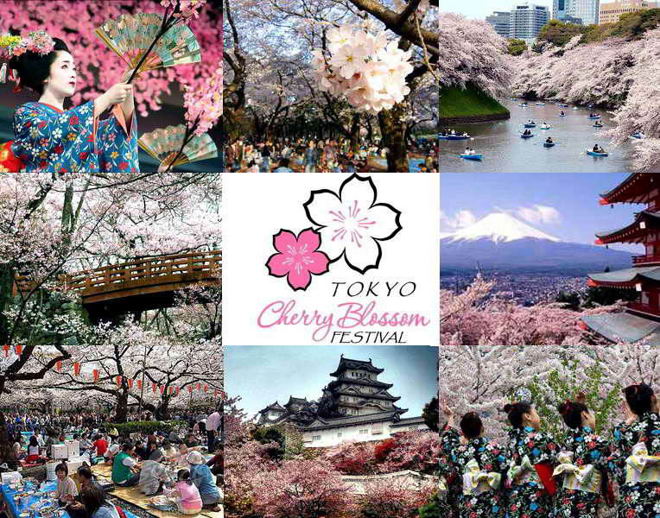 If you are looking for Tokyo hotel discount reservation rates for the upcoming Cherry Blossom Festival iBooknow.com has some of the best on the Internet. We not only have some fantastic booking deals for Tokyo, but we are also proud of our no hidden charges, instant booking confirmation policy.
Cherry Blossom season begins in the South in the Okinawa region as early as January and typically reaches Tokyo between mid-March and mid-April. During this beautiful season Ueno Park in Tokyo is where 1,200 cherry tress bud and blossom into a magnificent sea of color and fragrance. While visiting Ueno Park spend the day there and enjoy the Tokyo National Museum, National Science Museum, as well as the zoological garden. It's a wonderful day for couples who wish to have a romantic holiday, but it is also a fun time for families with children.
http://www.ibooknow.com/index.php/Asia/Japan/Tokyo
Known to the Japanese as hanami, this traditional Japanese custom of viewing flowers and most especially the Cherry Blossoms, dates back to a time more than one thousand years ago and has been the favored subject of poets and artists alike. The most popular kind of Japanese sakura tree which can be seen in Japan is somei-yoshino, and these trees can be found all over the country.
Picnicking under the blossoming tress, quietly rowing on a lake, and enjoying some food and drink is a big part of Hanami. The stunning flowers are the central attractions of the Hanami festivals, but traditional Japanese dance and theater are also a part of the festivities. Many Japanese like to enjoy tea ceremonies under cherry trees and visitors are welcome to join in. Similar to New Year celebrations many of the parks around Tokyo have light-up events at night in popular hanami spots.
Tokyo's urban landscape of gleaming modern buildings and skyscrapers, old shopping streets, and glittering neon, create a sense of aesthetics that few cities possess. Juxtapose this with the natural beauty of Sakura and you have a feast for the senses. The blooming period, known as somei-yoshino, is usually short in each region, so interested travelers should check with the Japan National Tourism Organization website for blooming forecasts.
About iBooknow.com
iBooknow.comwas established in 2008 as a one-stop destination for people wishing to book holidays and business trips around the globe. iBooknow.com offers a wide range of services to our customers, including discounted hotel bookings, car hire and exclusive promotional pricing not found anywhere else through our industry network and partnerships.

From the start, iBooknow.com has always been more than just a travel site. The staff at iBooknow.com care deeply about the reputation of the company, and they will always go the extra mile to ensure that you have a great stay as you travel around the world.
http://www.ibooknow.com/index.php/Asia/Japan/Tokyo
Unlike other travel sites, the prices that iBooknow.com offers include all fees and charges up front. With iBooknow.com, what you see is what you get. iBooknow.com will always make sure that you are getting the cheapest possible room rates, so there is no need to trawl through dozens of sites to find the best available deal.

iBooknow.com has continually grown and progressed to servicing a worldwide clientele who travels globally, but they still treat every customer as if they were a guest in their home. iBooknow.com's experience servicing traveler's needs and requests is philosophically local, but global in scope. Travel and Hospitality are their passions.
Subjects
---
Tourism