Press release
July 29, 2012
Tourism
With the most hotels of any city in America, Orlando Florida is the number one destination for families, couples, singles, retirees, convention and conference attendees, and the LGBT community. iBooknow.com is prepared to meet all visitors needs with instant online booking confirmations with no hidden charges.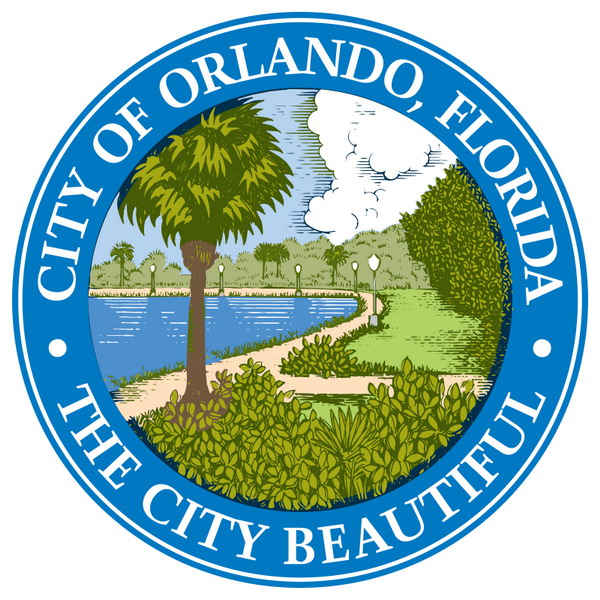 www.iBooknow.comhas announced that many of the 140,000 rooms in the greater Orlando/Kissimmee area are now available for instantly confirmed booking through their website. Historically a budget conscious town with rooms and rates targeted to families visiting Disney World, the area now boasts some of the finest luxury hotels as well, including the JW Marriott Orlando, the Ritz-Carlton Orlando at Grande Lakes and latest Waldorf Astoria property Waldorf Astoria-Orlando, which opened in 2010.
The best times of the year to visit Orlando are from February though the end of April, and mid-September to mid-November. The daytime temperatures hover around the 70s and 80s, rain is intermittent, and most importantly attendance is not as high as the peak summer seasons when families are talking advantage of the summer school holidays.
The Orlando/Kissimmee area of Central Florida is known for its Big Three Attractions, Disney World, SeaWorld and Universal Studios Florida but the millions of visitors that flock to this tourist destination yearly are also taking advantage of so many other fun attractions.
Airboat Rides at Boggy Creek have become quite popular with tourists who enjoy getting out and about in nature. Boggy Creek offers an exhilarating way to see the strikingly beautiful Florida wetlands that are situated a short distance from Orlando. One of Florida's oldest parks which opened in 1949 is Gatorland, the "alligator capital of the world". Gatorland, a roadside attraction, has been thrilling visitors for over fifty years.
The famous group of SeaWorld Orlando parks, SeaWorld, Discovery Cove, and Aquatica Water Park offer not only their marine mammal park, but also an interactive animal park, swimming with dolphins, and two roller coasters that are considered the primary reason some folks choose Orlando for their family holiday. Discovery Cove is the place for visitors to interact with tropical fish, exotic birds and the Atlantic bottle nose dolphins. For those who like to beat the heat and enjoy the sunny Florida days water slides, wave pools and water rides, along with unique animal interactions, are all on offer at Aquatica.
Universal Orlando Resort consists of two separate parks, Universal Studios Florida and Islands of Adventure, and the more recent addition of the popular The Wizarding World of Harry Potter.
Other great not to be missed attractions in and around Orlando are the Kennedy Space Center , MGM Studios , Merrit Island , and the Wet 'n Wild water park.
But if you are travelling to Orlando/Kissimmee to visit Disney and its four iconic parks the Magic Kingdom, Epcot, Hollywood Studios and Animal Kingdom, as well as their two water parks, Blizzard Beach and Typhoon Lagoon, be sure to set some time aside for shopping, dining and the nightly entertainment available at Downtown Disney.
Whatever you may plan for your holiday trip to Orlando/Kissimmee iBooknow.com can reserve you rooms that will put you close to the attractions and suit any budget you may have.
Orlando is also a town brimming with theater for those who wish to take in an evening show. Home to the Central Florida Ballet, Orlando Ballet, Orlando Shakespeare Theater, Orlando Repertory Theatre, Mad Cow Theatre, IceHouse Theatre in Mount Dora and the soon to open Dr. Phillips Center for Performing Arts which will showcase national Broadway tours, ballet, operas and orchestral performances on a regular basis. The center is scheduled to open in 2014.
iBooknow.com understands that many folks like to shop and take advantage of the local markets when traveling and Orlando has one of the largest single-story malls in the USA with over 250 stores, seven anchor department stores, plus the Florida Mall Hotel & Conference Center Tower are open every day too. Other shopping venues on tap in Orlando are The Mall at Millenia which houses Bloomingdale's, Macy's, and Neiman Marcus, the Orlando Fashion Square, which is the nearest indoor shopping mall to Downtown Orlando, and Festival Bay Mall which also houses a skate park. All of these great shopping meccas are available to those who enjoy shopping while on holiday.
For sports enthusiast's iBooknow.com can get you a room close to the action. Whether it's the Orlando Magic NBA team, the Orlando City USL Pro soccer team, or the Orlando Predators Arena Football League team Orlando offers top-notch professional sports.
Orlando is rated as the second most LGBT friendly city in America, only second to Salt Lake City, Utah. Orlando and Disney, since 1991, have also catered to the LGBT community with Gay Days. Starting out as a one day event Gay Days has become a full week of social gatherings at the regions parks, hotels and entertainment venues. As many as 135,000 visitors have come to the Orlando area for Gay Days in years past and the 2013 festivities will be held between May 28 and June 3, 2013. iBooknow.com can help reserve rooms at the events two official host hotels, the Doubletree by Hilton at Orlando at SeaWorld, so logon to www.iBooknow.com and start planning your trip to Gay Days Orlando now. To further plan your Orlando Gay Days holiday check out the Watermark and HotSpots! newspapers.
Hotel rooms in the Orlando/Kissimmee region range for around $30 a night to hundreds of dollars a night or more. In all manners of style, size, and with varying services and amenities available, iBooknow.com can accommodate everyone who wishes to visit this tropical paradise destination and enjoy Orlando; its exciting theme parks, shows, parades, diversity of restaurants, bars, hip music venues and shop-till-you-drop fashion malls await.
About iBooknow.com
iBooknow.com was established in 2008 as a one-stop destination for people wishing to book holidays and business trips around the globe. iBooknow.com offers a wide range of services to our customers, including discounted hotel bookings, car hire and exclusive promotional pricing not found anywhere else through our industry network and partnerships.

From the start, iBooknow.com has always been more than just a travel site. iBooknow.com care deeply about the reputation of our company, and they will always go the extra mile to ensure that you have a great stay as you travel around the world.

Unlike other travel sites, the prices that iBooknow.com offers include all fees and charges up front. With iBooknow.com, what you see is what you get. iBooknow.com will always make sure that you are getting the cheapest possible room rates, so there is no need to trawl through dozens of sites to find the best available deal.

iBooknow.com began operations in one of the world's top destinations, Phuket, Thailand, and they focused primarily on servicing the local and Asian travel markets from their local base. iBooknow.com have since grown and progressed to servicing a worldwide clientele who travels globally, but they still treat every customer as if they were a guest in their home. iBooknow.com's experience servicing traveler's needs and requests is philosophically local, but global in scope. Travel and Hospitality are their passions.
###
Subjects
---
Tourism