Press release
November 23, 2012
Tourism
iBooknow.com invites all travellers to take advantage of their discounted room rates and instant booking confirmation with no hidden fees for Seoul, Korea. Travel to Seoul and enjoy the history, culture, food and nightlife of this long popular among Asians.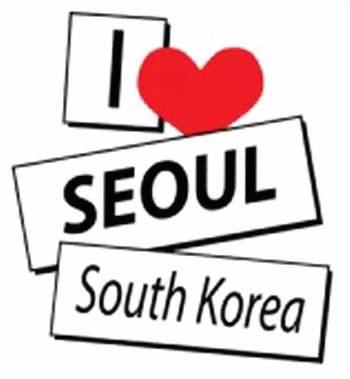 iBooknow.com invites all travellers to take advantage of their discounted room rates and instant booking confirmation with no hidden fees for Seoul, Korea. Travel to Seoul and enjoy the history, culture, food and nightlife of this long popular among Asians. A city with well over 10 million inhabitants, Seoul is the ancient capital of Korea. The city dates back to 1392 and the days when the Joseon Dynasty was in its infancy and the city was known as Hanseong. From 1392 to 1910 Korea was occupied by the Japanese but thirty-eight years after the occupation the Republic of Korea was formed in 1948 and Seoul became its capital and began to evolve into what is now one of Asia's most vibrant and modern cities.
When is the Best Tine to Travel to Seoul?
Seoul is a city that has four very distinct seasons with temperatures radically shifting throughout the year. The summers are hot and humid and temperature can climb as high as 95 °F / 35 °C, and during the winter it can drop to as low as 7 °F / -13.7 °C. The best time of the year to travel to Seoul is during the pleasant spring and autumn months when the skies are blue and the temperatures are moderate. June and September are the rainy months when Seoul has its fair share of the East Asian monsoons. But whatever time of the year you may be in Seoul there are plenty of great things to see, activities to attend, and a dinning and nightlife scene unrivalled in Asia.
Seoul's History Resides in Its Great Palaces
Seoul's long history of being Korea's capitol has graced the city with many classic examples of Korean architecture which are most evident in its five great palaces. Gyeongbok-gung is Seoul's most magnificent Joseon Dynasty-era palace and the seat of the central government until it was burned in 1592 by the Japanese. Much of the palace has been restored and the Joseon Palace Museum, as well as the Korean Folk Museum, are also on the palace grounds.
Changdeok-gung Palace is equally impressive and of distinct historical importance. Originally constructed in 1405 this palace was the center of Korea's government between 1618 and 1896. Recently afforded UNESCO World Heritage status the palace has been beautifully restored. Included on the grounds of Changdeok-gung Palace is the blue-roofed Seonjeongjeon that was used as the official office of the Korean Kings and which housed the Kings bedchamber. When visiting this historical palace be sure to find your way to the back of the grounds to see the Secret Garden known as the Huwon.
One palace in Seoul is quite different from the others because the interior was heavily influenced by Western design. Built in the middle of the fifteenth century the Deoksu-gung Palace remains one of Korea's most visited landmarks. Originally built in 1104, Changgyeong-gung Palace was the summer palace of the Koryo Dynasty's kings and during the Joseon Dynasty it was one of the prominent palaces used by Korean royalty. This particular palace is connected to Jongmyo Shrine, a sacred place for the Joseon Dynasty, and a good place for visitors to learn about Korea's long history of worship.
Another palace that was destroyed by the Japanese, but has since been restored and opened for public viewing, is the Gyeonghui-gung Palace where the Seoul History museum is located. Consult the Internet to find out when these great historical landmarks are open for viewing.
Historical Temples and Shrines of Seoul
Koreans have a varied history of religion and beliefs and in today's Korea these different traditions based in traditional Buddhism, Muism, Korean Confucianism, and more recently Christianity are quite evident. A day spent visiting the shrines and temples around Seoul can provide an in-depth view of this very important part of Korean culture and society.
The most important shrines and temples are:
Jongmyo Shrine: Certainly the most famous shrine devoted to the royal family members of Korean dynasties.
Mount Inwang: Inwang Temple and the renowned shamanist shrine Guksadang are located here and among the many walking trails.
Jogye Temple: The principal temple of the Jogye order of Buddhism, which is the most practiced form of Buddhism in Korea, is one of the most important modern Buddhist temples in the country.
Bongeun Temple: Situated amongst the tall modern buildings of the city near the GangNam District is Bongeun Temple, the most visited temple in the city. It has become a meditation and prayer retreat for many of the city's inhabitants as well as tourists.
The Parks of Seoul Offer a Natural and Healthy Environment in the Middle of the City
One aspect that makes Seoul such a beautiful and habitable city is its parks which provide a natural environment for all to enjoy. These lush well-manicured places are for walking, bicycling and in-line skating, playing basketball and soccer, meditating, listening to concerts, and picnicking with family and friends.
Boramae Park
Hangang Citizen's Park
Memorial Cemetery
Namsan Park
Olympic Park
Tapgol ("Pagoda") Park
Yangjae Citizen's Forest
Yeouido Park
Yongsan Park
If you are really into walking and hiking Seoul even has some small mountains within the cities limits. Easily reached by public transportation the mountain trails can range from easy to difficult, but they will all surely provide a great escape into nature and a healthy way to spend the day.
Mount Bukhan
Mount Gwanak
Mount Inwang
Mount Samseong
Where to Take the Kids for a Day of Fun
If you're traveling with family and the kids have had enough of historical Seoul there are some great places that they will surely remember. Check the Internet for special events, opening hours and fees.
Children's Grand Park
Everland
Lotte World
Seoul Land Theme
Seoul's Spas and Saunas
Koreans have a long and distinct culture related to natural health remedies and public saunas, bathing and massage have been a part of Korean history long before spas became so popular world-wide. The public baths in Seoul offer sauna and massage services and are a great place to unwind after a day of touring. Although you will find these in many of the better hotels, going to a public sauna can be a get way to relax, meet the locals, and recuperate from a long day of sightseeing.
Dinning in Seoul
Korean cuisine is fast becoming a world favorite and Seoul has it all. From small mom and pop street side eateries known as pojang-macha, to food courts, restaurants and hi-so dining there is something for every taste and every budget.
Korean cuisine is predominantly vegetables and meats served with rice. Most Korean meals are accompanied by numerous side dishes with Kimchi being eaten with almost every meal. Commonly used ingredients include sesame oil, fermented bean paste, soy sauce, salt, garlic, ginger, pepper flakes and fermented red chili paste.
When in Seoul the choices will be vast but do not go home until you have tasted traditional Korean BBQ. There is nothing quite like sitting around a table with a bulgogi grill in the center and family and friends cooking their own food, sharing a drink and talking late into the night. Bulgogi is a popular Korean dish of barbecued meat that customers cook for themselves over an open fire and every place is distinctly different form the next.
When touring the city good cheap food is available everywhere that pojang-macha street carts can be found. At night look for the small tents that sell foods, drinks, and alcoholic beverages. Sit down and rub elbows with the locals. If you do not speak Korean, or cannot read the menu, just politely point at what you wish to be served.
When eating in Korea the rice or soup bowl is not lifted from the table when eating from it as is the custom in China, Japan and Vietnam. Use the long handled metal spoon along with the chopsticks for eating rice and soups. When sharing dishes make certain that the spoon you use to take foods from the communal bowls is clean and do not pick through the dishes only to eat the best ingredients.
Drinking etiquette is also important in Seoul. When drinking guests should face away from the eldest male and cover their mouth when drinking alcohol, the most common is Soju a sweet potato or rice liquor. Guests should not refuse the first drink offered by host, but in the most formal situations, proper ettiquette dictates that the guest should first politely twice refuse a drink offered by the eldest male or a host. When the host offers for the third time, then finally the guest can receive it. If the guest refuses three times, drink is not to be offered again.
A Night on the Town – GangNam Style
GangNam, or South of the River (Han), is a district of Seoul that is known for its very affluent up-scale living and residents, but also as a center of nightlife. Forty years ago GangNam was nothing but open farmland, but over the years it has developed into an area for shopping, boating, beaches, and even wind surfing during the day, and at night the area becomes a mecca for dining and clubbing. Because many IT companies like IBM and Google have their Seoul headquarters in the district it is also well known as a technology center situated in and around Teheranno Street.
During the day tourists can shop to their hearts content in a wide range of shopping centers and the underground COEX Mall and Apgujeong, located near GangNam Station offer unlimited choices, but the one thing that has given GangNam its notoriety more than anything else is its vibrant nightlife.
Starting the evening with some Korean Barbecue, Japanese Sushi, or an expertly prepared Western meal will help fortify you for a long evening of clubbing and drinking Seoul style. So if you're in GangNam and wish to party in style without having to rub elbows with hundreds of frenetic 20-somethings there are venues of all size and description to choose from. A few of the trendiest clubs to explore are:
Club Answer
Club Eden
Club Ellui
Club Mansion
Club Octagon
Club Rococo
AboutiBooknow.com
iBooknow.comwas established in 2008 as a one-stop destination for people wishing to book holidays and business trips around the globe. iBooknow.comoffers a wide range of services to our customers, including discounted hotel bookings, car hire and exclusive promotional pricing not found anywhere else through our industry network and partnerships.

From the start, iBooknow.com has always been more than just a travel site. The staff at iBooknow.com care deeply about the reputation of the company, and they will always go the extra mile to ensure that you have a great stay as you travel around the world.

Unlike other travel sites, the prices that iBooknow.com offers include all fees and charges up front. With iBooknow.com, what you see is what you get. iBooknow.com will always make sure that you are getting the cheapest possible room rates, so there is no need to trawl through dozens of sites to find the best available deal.

iBooknow.comhas continually grown and progressed to servicing a worldwide clientele who travels globally, but they still treat every customer as if they were a guest in their home. iBooknow.com's experience servicing traveler's needs and requests is philosophically local, but global in scope. Travel and Hospitality are their passions.
###
Subjects
---
Tourism