Press release
November 7, 2012
Tourism
iBooknow.com invites all travellers to take advantage of their discounted room rates and instant booking confirmation with no hidden fees for beach holidays in Bali, Indonesia. One of the most visited islands in the ASEAN community offers sun kissed beaches, tropical jungle, and a vibrant culture of art and craft. Book Bali, Indonesia now for the 2012-2013 Winter Season.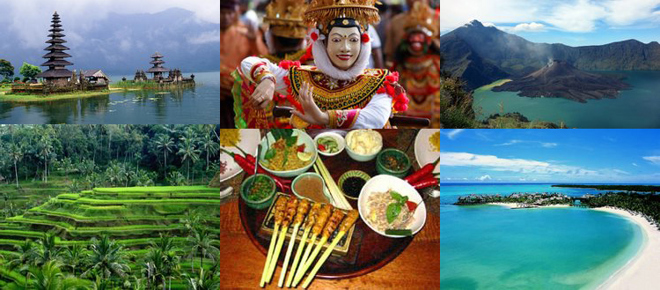 Bali,known as the Island of the Gods, is just one of 17,000 islands in the Indonesian archipelago just a short two kilometer boat ride from the Island of Java, and populated by four million of the nicest people you will find anywhere. An island of rolling hills, steep mountains, terraced rice fields, and volcanoes Bali is the perfect place for a winter getaway filled with sunny skies, long expanses of beach, and refreshing surf.
The culture of Bali is not only vibrant and varied, it is one deeply rooted in the spiritual. All of this is evident in the islands culture of art, dance, sculpture and batik. A large number of cultural, historical and archaeological attractions are a few other reasons that Bali has always been a prime destination for Australians and has fast become one for travellers from much further away as well.
Many describe Bali as Heaven on Earth, Paradise and a Garden of Eden, and although some areas are very busy during the peak tourism season, Bali still offers areas that are fringed by quiet beaches and hotels that offer reasonable rates. Log on to iBooknow.comweb site and see what is on offer, we're sure you will find a place to your liking and at deeply discounted rates as well.
Even UNESCO has found Bali to be a special place and in June of 2012 UNESCO officially acknowledged Bali's traditional subak agricultural system by placing it on its World Heritage List. The area's landscape of rice terraces and water temples encompass 19,500 hectares. The philosophical concept of Tri Hita Karana, which brings together the realms of the spirit, the human world and nature, is recognized as being unique and warranting protection. The subak system of democratic and egalitarian farming practices has enabled the Balinese to become the most prolific rice growers in the archipelago, despite the challenge of supporting a dense population.
UNESCO has recognized the landscape of the 18th-century royal temple of Pura Taman Ayun in Badung, the Batukaru mountain reserve in Tabanan, the Pakerisan watershed in Gianyar and Lake Batur in Bangli.
Culture
Being predominantly Hindu peoples, the Balinese incorporate their religion into every aspect of their lives. About 500 years ago the Balinese Hindus took a different spiritual past then the Hindus of India. Unlike the Indians who believe in several gods such as Vishnu and Shiva, the Balinese's primary deity is Sanghyang Widi Wasa the "all-in-one god" for which the other gods are merely manifestations.
Balinese culture runs deep and most Balinese are involved in a craft. One popular art form is sculpture and it is evident no matter where you go on the island. Dance is also very important to the Balinese and along with its accompanying music these shows are top attractions for visitors and most tours will include a traditional dance show as well as puppet performances known as wayang kulit shadow puppet theatre.
Four Balinese Dances
Barong: the"lion dance"
Calonarang: a dance for exorcising the evil spirits
Kecak the "monkey dance"
Legong Keraton: a dance of divine nymphs
Bali's Beautiful Beaches
The Australian's have been sunbathing in Bali for decades. The southern beaches of Kuta, Nusa Dua and Sanur are dotted with palms and their sands are invitingly warm and white, while beaches in locations such as Uluwatu, Padang Padang, Dreamland and Bingin are framed by high steep cliffs and majestic rock formations. "Beachniks" who prefer the northern and western shores enjoy the unique black sands and world class waves that draw the surfers. If solitude is what you seek, there are so many beaches in Bali that it is quite easy to find quiet coves and recluse if the activity and excitement of the more popular beaches is not your thing.
Water sports and activities for the entire family are available and jet skiing, banana boat rides, fishing, snorkeling, parasailing, scuba diving, glass bottom boat rides and tours to Turtle Island are most popular and available the year round.
Beautiful Beaches in Bali
Candidasa
Dreamland Beach
Jimbaran Beach
Kuta Beach
Legian Beach
Lovina Beach
Nusa Dua Beach
Padang Padang Beach
Padang Bai Beach
Sanur Beach
Seminyak Beach
Tanjung Benos
Ubud
Uluwatu
The Cuisine of Bali
Bali is one of the Spice Islands and being an island, the cuisine of Bali has been influenced over the years by the people who have immigrated there. Like all Asian cuisines rice is the main staple and plays a big role in the preparation of every meal, with noodles being another. Chicken, duck, beef, pork, goat, all kinds of seafood and vegetables which are then steamed, boiled, braised, stir or deep fried, roasted or grilled over coconut husks make up the rest of the menu. Hot Asian chilies, soothing coconut, peanuts, garlic, ginger, saffron, basil, cardamom, lemon grass, lime, nutmeg, pepper, shallots, soy sauce, tamarind, and turmeric and shrimp paste are employed to flavor the dishes.
One of Bali's most recognizable foods is sate, barbequed beef, pork, chicken and seafood grilled over coals on bamboo skewers. Served with a spiced peanut sauce they are most often eaten as a first course or as an accompaniment when drinking. Nasi Goring, Indonesia's answer to fried rice, and Gado-Gado, a combination of various vegetables with peanut sauce runs a very close second in popularity.
Two other dishes not to miss out on when in Bali are Babi Guling and Bebek Betutu. The first is the skin of grilled suckling pigs, and Bebek Betutu is a slowly baked duck dish wrapped in fragrant banana leaves.
Whilst restaurants of every size and description abound, many visitors to Bali enjoy the seaside barbeques on the beach. Watching the sunset, drinking exotic cocktails and the local beers, and enjoying a traditional dance performance must be included in any itinerary of Bali.
If you are the type of tourists who enjoys International cuisine Bali has much to offer in this respect as well. French, Swiss, Austrian, Italian, Spanish, Chinese, Japanese, Thai and even Russian restaurants all offer great food at reasonable prices. The former Dutch influences are also evident.
Many tourists do find the wine to be a bit pricey in Bali but that is as easily solved with a bottle of the local Bintang Beer. The Balinese are also into home brewing and Arak, Tuak, and Brem can be very potent libations if you docome across them. Tuak is a sweet palm wine, Brem is made from gluttonous rice and coconut milk, and Arak is a clear sugarless spirit that is distilled from either Tuak or Brem. The alcohol content can be between 20 and 50% so be careful and responsible.
Balinese Nightlife
If nightlife is one reason you travel Bali has its own distinct brand which most often does not get hopping until after midnight. Kuta, Seminyak, Nusa Dua and Sanur are the main places to go and the crowds there can become rowdy at times.
As is always the case, when out and about in Bali late at night and during the early morning hours, stay sober, keep your wits about you and have a good time.
Cities of Bali
Denpasar
Kuta
Jimbaran
Lovina
Sanur
Seminyak
Ubud
Places of Interest in Bali
Amed
Bedugul
Bukit Peninsula
Kintamani
Mount Agung
Nusa Dua
Nusa Lembongan
Nusa Penida
West Bali National Park
Uluwatu
AboutiBooknow.com
iBooknow.comwas established in 2008 as a one-stop destination for people wishing to book holidays and business trips around the globe. iBooknow.comoffers a wide range of services to our customers, including discounted hotel bookings, car hire and exclusive promotional pricing not found anywhere else through our industry network and partnerships.

From the start, iBooknow.com has always been more than just a travel site. The staff at iBooknow.com care deeply about the reputation of the company, and they will always go the extra mile to ensure that you have a great stay as you travel around the world.

Unlike other travel sites, the prices that iBooknow.com offers include all fees and charges up front. With iBooknow.com, what you see is what you get. iBooknow.com will always make sure that you are getting the cheapest possible room rates, so there is no need to trawl through dozens of sites to find the best available deal.

iBooknow.comhas continually grown and progressed to servicing a worldwide clientele who travels globally, but they still treat every customer as if they were a guest in their home. iBooknow.com's experience servicing traveler's needs and requests is philosophically local, but global in scope. Travel and Hospitality are their passions.
###
Subjects
---
Tourism