Press release
February 18, 2013
Tourism
If you enjoy eating your way through a holiday iBooknow.com invites you to reserve one of their discounted rooms with instant booking confirmation for Sydney. It's a colorful multi-cultural food extravaganza. Visit Sydney, Australia in 2013 and enjoy all this great city has to offer, and you will never go home hungry.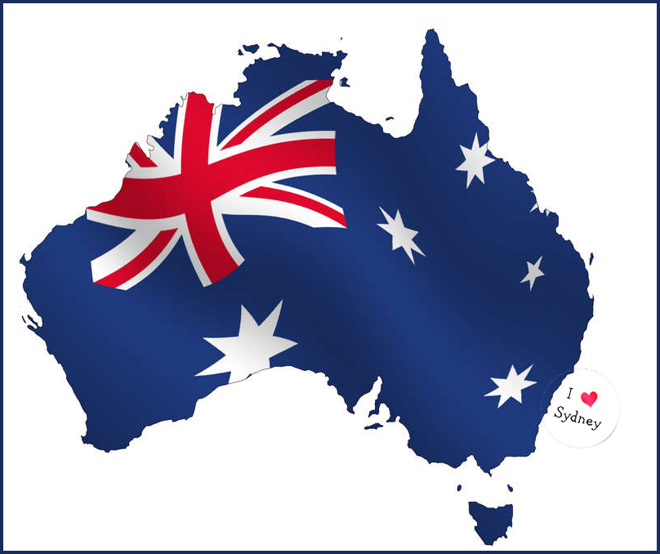 There are many reasons to travel, and everyone enjoys doing different things when they are on holiday, but traveling to eat and discover new taste delights has become a favorite pastime of many travelers. Sydney, with its access to all the bounty of Australia, is one of the best places to eat your way through a vacation while enjoying the sights and touring the surrounding countryside. Remember, they have come a long way since Vegemite.
Sydney has become a city that reflects the culture and customs of its multi-ethnic and international population. Over the years Sydney has welcomed a broad spectrum of immigrants who have all brought with them their favorite food and drink. Being close to Asia, Australia has embraced so much of what the region has to offer, as well as Mediterranean and Northern European, and this makes for some fantastic and eclectic eating.
Venues of every type abound and everywhere you turn the corners in Sydney you will find one more dining experience to overshadow the last. Everything from cheap eats and pub food, buffets and take away, to refined up-scale dining by some of the world's most renowned up-and-coming chefs, Sydney has it all. Fresh succulent seafood, lamb and beef, boutique cheeses and wines, vegetables, fruits, and berries, it's all on offer.
The best aspect of eating your way around Sydney that iBoonow.com has discovered is its rich diversity of ethnic cuisines which are found in Sydney's many cultural communities. All are within an hour of the downtown center and easily accessible by public transportation. It's not just places to dine either; there are markets, groceries, and fabulous bakeries to browse as well. Be sure not to miss out visiting the many wine shops and cheese emporiums that sell all of Australia's award winning products.
http://www.ibooknow.com/Oceania/Australia/Sydney
Each neighborhood has its local favorites and places, like Petersham. Its Portuguese style barbecued chicken is the thing to eat, or in Haberfield have a fantastic wood-fired pizza at La Disfida while sipping a glass of Australian wine. If it's Asian food you crave then make your way to Ashfield. Renowned for its fish markets, Chinese and Indian grocery stores, as well as Filipino specialties.
If a hands on experience is what you seek Sydney has some fine cooking schools where you can learn the finer points of cooking different ethnic cuisines, baking, and even wine and cheese appreciation. Many classes are limited in size so be sure to book these in advance of your departure.
Whichever neighborhood you choose to focus your food frenzy, iBooknow.com can sort you out with fantastic hotel discount reservation rates, some of the best hotel booking deals for Sydney, and all with no hidden charges and instant online confirmation.
AboutiBooknow.com
iBooknow.comwas established in 2008 as a one-stop destination for people wishing to book holidays and business trips around the globe. iBooknow.comoffers a wide range of services to our customers, including discounted hotel bookings, car hire and exclusive promotional pricing not found anywhere else through our industry network and partnerships.

From the start, iBooknow.com has always been more than just a travel site. The staff at iBooknow.com care deeply about the reputation of the company, and they will always go the extra mile to ensure that you have a great stay as you travel around the world.

Unlike other travel sites, the prices that iBooknow.com offers include all fees and charges up front. With iBooknow.com, what you see is what you get. iBooknow.com will always make sure that you are getting the cheapest possible room rates, so there is no need to trawl through dozens of sites to find the best available deal.

iBooknow.comhas continually grown and progressed to servicing a worldwide clientele who travels globally, but they still treat every customer as if they were a guest in their home. iBooknow.com's experience servicing traveler's needs and requests is philosophically local, but global in scope. Travel and Hospitality are their passions.
Subjects
---
Tourism