Press release
August 10, 2020
Sust
Ethical Brand
Australia
Fashion
Quality
Webshop
Fairtrade
Sustainable development goals
Lifestyle
1 People is a revolutionary Danish lifestyle and sustainable fashion brand who believes that sustainable and high-end fashion should be effortless, made at the highest quality and yet set at a fair price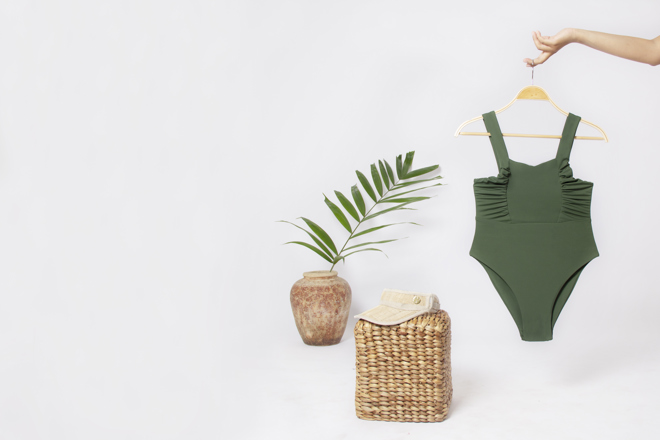 More than just an e-commerce platform, 1 People is a revolutionary Danish lifestyle and sustainable fashion brand who believes that sustainable and high-end fashion should be effortless, made at the highest quality and yet set at a fair price. Planting that in mind, every piece of 1 People's product is designed in a style that stands the time, offered in a prime condition and set at a price that is fair for conscious women with various backgrounds of socioeconomic status. On top of it, shopping with 1 People includes irresistible benefits that range from free shipping, 365 day return policy and three years warranty on every product.
Established in 2012 amidst the hustle and bustle of the world's third happiest city, Copenhagen, 1 People is a local company that went global. The international breakthrough started in 2016 when the Danish brand journeyed to Indonesia to establish a strong relationship with its local manufacturers. 1 People believes that a solidly built relationship between the brand and the artisans is one of the primary drives to inspire innovation and unimaginable creativity. Having the most crucial aspect under the belt, the company expanded to reach markets in Singapore, the UK, Germany and now Australia.
As a lifestyle and fashion brand, 1 People offers sustainable wardrobe essentials that a bold, independent and environmentally-aware woman needs to live up her sustainable standard of living. The brand's collection includes activewear, swimwear, bags, sun visors and accessories - many other lifestyle products will be added in the coming months. When speaking about the silhouette and style, each product embodies the minimalistic and effortless elegant characteristics that everyone is looking for from the locally inspired yet universally appealing Scandinavian design.
Using only the best eco-friendly materials in the market, 1 People is trailblazing every possible corner of the Danish Design to create high quality products fromECONYL®, Piñatex®,and TENCEL™. To ensure the brand's products are free from chemical substances or toxics, the brand only deals with suppliers that are OEKO-Tex or GOTS certified. In addition to this strongly-held policy, the company also runs a thorough check on its manufacturing process to ensure that their seamstressandartisans work in a safe environment and are paid fairly.
Setting the bar high when it comes to the people and the planet, 1 People is also at the front row in giving its valued customers a seamless online service. On top of the irresistible benefits, customers will be taken to a hassle-free shopping journey of an easy to navigate webshop and comprehensive information on product details. In regards to the smooth online transaction process, the customers are provided with a handful selection of local-friendly and encrypted payment methods. All these benefits and convenience in shopping come at a fixed and fair price without extra cost on VAT, credit card fee as well as shipping cost. Along with this breaking-through business approach, 1 People also aims to challenge the way business is done. The outcome of this goal is projected on the company's end goal that entails a budget allocation, up to 40% of its profit, for Business for Planet, a free online programme to mentor social entrepreneurs in building people and planet oriented businesses, a hybrid-like business that creates more jobs for the people in need and thus eradicating poverty at the core problem.
Specially curated to herald the launch of the e-commerce platform in the Australia market, 1 People is giving away an artisan-made Gourmet Traveller Cutlery Set for sustainable lifestyle enthusiasts. For more information, please visit:https://1people.com/en-au/or for media enquiry, please contact:[email protected]
Subjects
---
Sust
Ethical Brand
Australia
Fashion
Quality
Webshop
Fairtrade
Sustainable development goals
Lifestyle