Press release
October 2, 2018
University
Monash
Campaign
Philanthropy
Monash University will launch the largest philanthropic campaign in its 60 year history on Wednesday 3 October 2018, with a goal of raising $500 million from 50,000 donors, and doubling the number of bequests made to the University.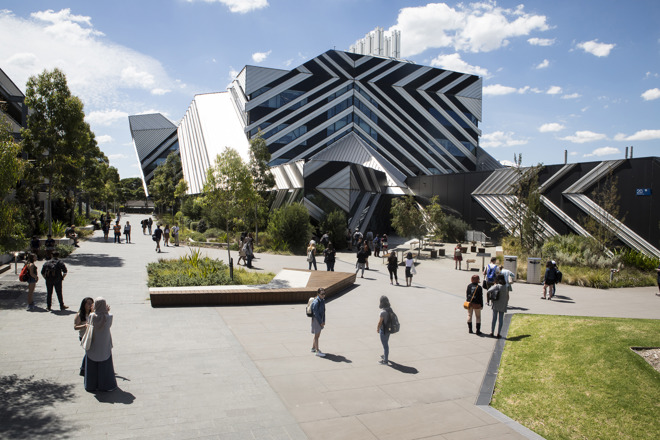 The 'Change It. For Good' campaign is the next ambitious leap forward in the University's mission for students, researchers and global alumni community to drive change on a local, national and international scale.
Monash is calling on 50,000 unique donors to become 'champions of change' and help the University deliver a positive and lasting future for all people, underscored by advances in technology, healthcare breakthroughs, social justice, cultural endeavours and environmental awareness.
The campaign is centred on four distinct pillars:
· Education for all: to develop promising students – regardless of circumstance – into outstanding graduates with global outlooks, deep curiosity and a passion for change.
· Global solutions: the aim is to accelerate the scale and success of our international research to tackle the biggest challenges facing our region and the world.
· Saving lives: developing ground-breaking medical and public health discoveries to solve the world's health challenges.
· Thriving communities: growing engagement with local projects across education, healthcare, environment and culture, and supporting disadvantaged people in the community.
Philanthropy has contributed to the acceleration and success of world-leading research, hands-on learning opportunities for students and community engagement initiatives at Monash.
A $3.86 million donation to Monash in 2015 allowed researchers in the Faculty of Information Technology to develop the PROTIC program to improve the quality of life for women in rural Bangladesh through interactive mobile technology. The RISE Project – which aims to provide clean water and sanitation to people in Indonesia and Fiji – is also the beneficiary of generous funding.
Our donor community has also contributed to the world's first IVF birth in 1980; the establishment of the Australia's first specialist heart hospital; redevelopment of the University's cultural precinct, including the Alexander Theatre; and providing unique international learning opportunities for students.
"Through every dollar we receive and every donor we welcome, we're able to constantly push the boundaries in education and research to help change the lives of people and communities across the world. We know we can do more and we're ready for the challenge," Professor Margaret Gardner AO, President and Vice Chancellor of Monash University, said.
"With your support, our world-leading medical discoveries will see even greater improvements in patient care; more opportunities will be created for people of all ages to access a university education; local communities will thrive; and we have the capacity to achieve our vision of a better future for all."
For more information about the 'Change It. For Good' campaign, please visit monash.edu/giving.
Subjects
---
University
Monash
Campaign
Philanthropy